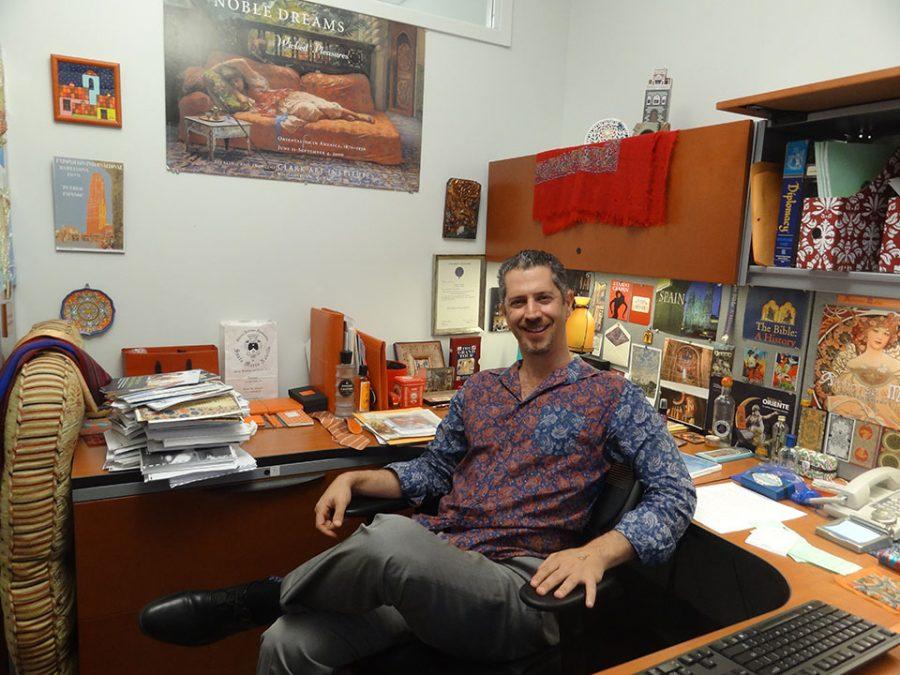 Karen Ambrocio
Many students strive for careers that take them on a journey of understanding. Dr. Ibrahim Al-Marashi has found that career and advises students to do the same.
He was born in Baltimore and raised in Monterrey, California by his parents who had come from the Middle East.
Al-Marashi earned his bachelor's from UCLA, his master's from Georgetown University in Washington D.C. and his Ph.D. from Oxford University in the United Kingdom.
Before coming to CSUSM in 2011, where he is currently the Assistant Professor of History, he resided in Spain where he taught at Instituto de Empresa.
"I figured if I was ever going to move back to the U.S., it had to be a job in [the San Diego area]," said Al-Marashi.
After graduating from UCLA, Al-Marashi traveled to Washington D.C. with determination to work in politics, but later grew to detest the city.
"Living two years in D.C., I hated [it] and the politics there," said Al-Marashi.
He later left D.C. and headed to the Middle East.
His past research has centered on Middle Eastern history and he is now in the process of  writing a book discussing the history of Iraq. He will also continue his research on ISIS, identifying their formation, ideology and impact.
Because of his family origin, he has focused his studies and research on the Middle East.
"It's a familial connection. Even before I went [to Iraq] I had always been interested in this country that I had never seen," said Al-Marashi.
Al-Marashi enjoys traveling and has been to a total of 53 countries, including Yemen, Egypt, Morocco and Spain.
"In the old days, it was for fun and adventure. Now it's usually work related. That's also a good thing about the job—you get paid to travel," said Al-Marashi.
He considers his teaching career to be his hobby because he is passionate about what he does.
"I'm just very lucky that I'm paid to [teach]," he said.
Al-Marashi advises students to major, minor or take extra classes in history because history courses encourage people to view the world around them and help to improve writing skills and confidence in their ability to communicate.
"Be aware of the world around you," said Al-Marashi. "Read one or two articles about what's going on in the world on a daily basis. Don't be a disengaged student."