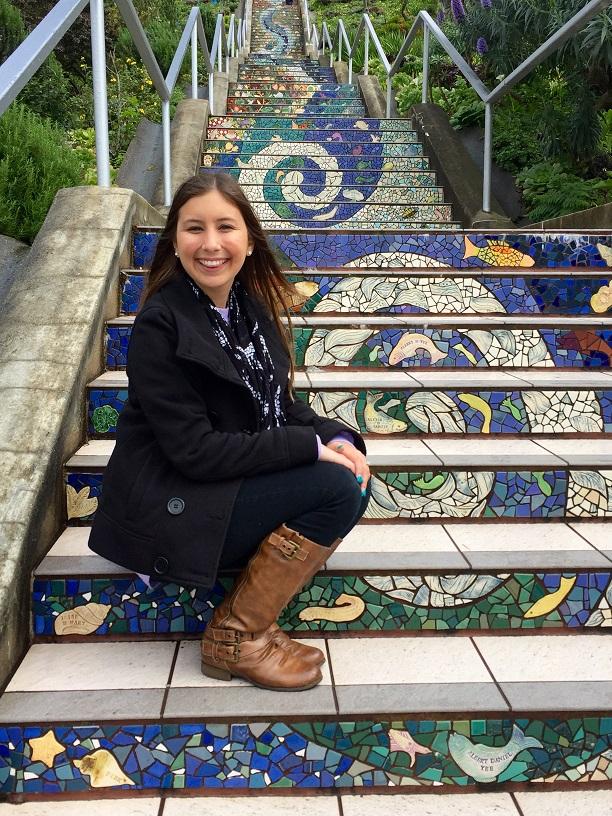 Elizabeth Nadeau
Elizabeth Nadeau, one of CSUSM's graduating seniors, expected her college career to be one of the greatest experiences of her life. Lucky for her, she was not disappointed.
In just a few short weeks, Nadeau's journey at CSUSM will come to an end, but she has an immense number of memories to take along with her.
Going into college, Nadeau was afraid of not fitting in on campus despite her outgoing nature. However, her views quickly changed and she soon found herself feeling right at home.
"It was definitely a shift change for me and I didn't think I would overcome it, but I did and I'm happy that I did find my place on this campus, because I don't think I would have been here graduating in 18 days! It's wonderful how this campus makes everyone feel welcome and included," said Nadeau.
Along Nadeau's path, she was able to claim several titles such as Vice President of Communications and Parent/Alumnae Relations. In addition to that, Nadeau is a member of Alpha Omicron Pi, which she credits as being her favorite college memory as it helped shape her into the person she has become. Because Nadeau found her place on campus by being involved, she is a strong supporter of student involvement.
"Get involved! Being involved definitely helped me feel more at home with the campus and meeting new people and faces. It helped me break out of my shell and everything I was involved in opened new doors for my future. It definitely gave me a support system besides my parents and helped me leave my mark at CSUSM," she said.
Nadeau will be graduating with a degree in communication. After graduation, she plans on working in the public relations field. By 2020, after everything is planned and settled, Nadeau will be marrying her fiancé, Justin Martin, who is also a graduating CSUSM senior.
As Nadeau embarks onto the next chapter of her life, she leaves her fellow Cougars with heartfelt advice.
"Go to all the events. Do something you've never thought of doing. Be who you want. Make a difference in the community because in [the] blink of an eye, you'll be graduating and off doing great things for this world. Life can be funny the way it works itself out, and if you take those opportunities given to you, you never know where it can lead you."