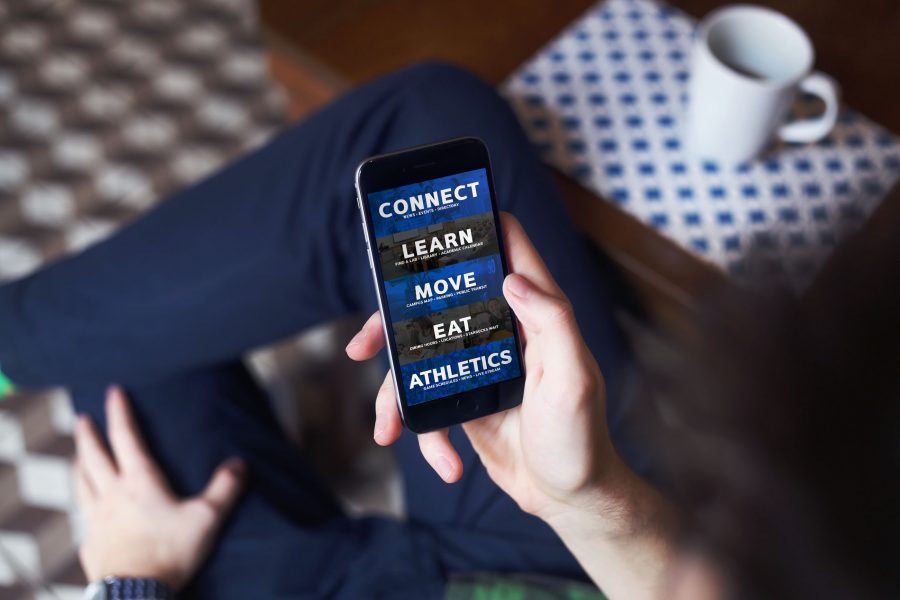 The new CSUSM mobile app allows students to explore their university through their mobile device. The app will have newer functions next semester, making it accessible and functional for students.
The upgrades will include access to students' MyCSUSM account and the ability to view their schedule, grades and to-do lists.
"We will be continuing to make upgrades on a periodic basis," said Katie Chappell, Office of Communication, Web and Social Media Specialist.
The app has six settings, a Welcome button where students have access to move-ins, campus contacts and the campus map; a Connect button where students can find news, events and a directory; and a Learn button where students can find a lab or printer and find out more info on their library including library hours, asking a librarian and reserving a study room.
The app also includes a Move button where students have access to transportation information and purchasing day pass or parking permits. The Eat button includes the hours and locations of dining on campus and a livestream of the Starbucks line. Lastly, the app has an Athletic button where students have access to game schedules, top sport stories and Cougars Live which is a livestream of games.
The many functions are formatted to make it easy for students to access. "I use [the app] more than I use the website because it's easier," said first year student, Perla Duran.
Although the app requires internet access for all functions to work, the university has upgraded their Wifi connection across campus.
Students can download the app through iTunes and Google Play. The mobile app was first introduced to new incoming freshmen during the first week of orientation and already has around 4,000 downloads on iPhone and Android devices.
Chief Information Officer, Kevin Morningstar, introduced the app almost a year ago to give students more mobility.
"The mobile app is at the heart of enabling a new level of online services that provide enhanced value and effectiveness through instant access to real-time information and services," said Morningstar.
The Office of Communications will be holding student polls in the near future where they will hear any suggestions students have on improving the app.
"We want [student's] feedback, what they want to see and what's not working because this app is for them and we want to best serve them," said Chappell.
If students have any suggestions, thoughts or feedback on the app they could send an email to [email protected]