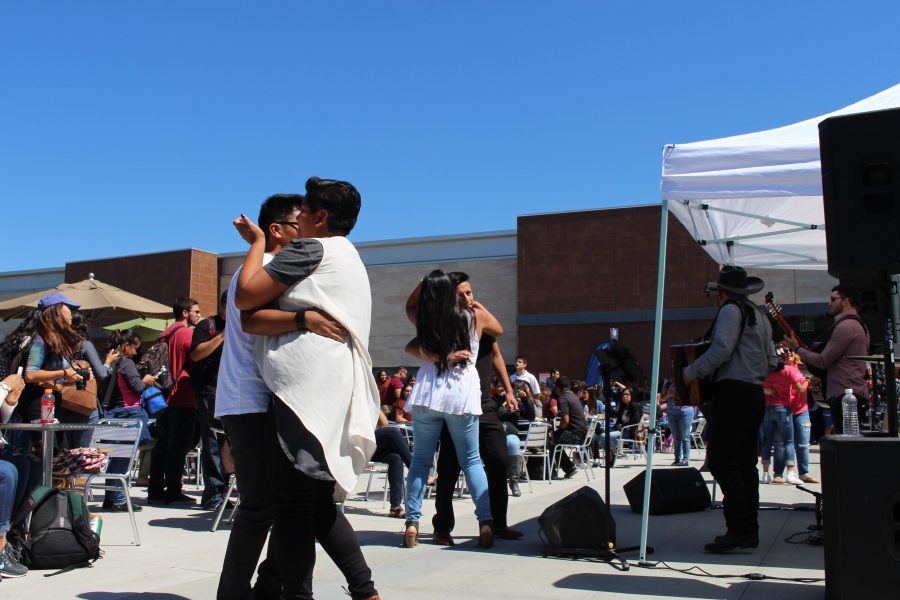 The [email protected] Center held a kickoff event, "Norteñas on the Terrace," from Sept. 15 at the USU Greenroof to celebrate Hispanic Heritage month and the center's one-year anniversary.
"[Our] community [came] together to celebrate the initiation of heritage month and to celebrate comunidad en familia," said Director of the [email protected] Center, Maria Mendoza-Bautista.
The event consisted of free food and music. Students lined up for tacos of beef or chicken and got to choose different drinks like horchata and jamaica.
"I like the music and [the food] is really good," said fourth-year student Cristian Reyes.
Students ate and listened to live northern music by the band Los Jamaikinos and got a glimpse of Latinx music.
The event was not limited to students of Hispanic heritage; it was also open to various cultures, and those among the Latinx culture got to learn about popular music usually played in Jalisco and Sinaloa, Mexico.
"Latinxs should learn that there's different types of cultures in the Latinx culture, there's not just one culture in general there is multiple," said second-year student and Peer Coach Daniel Canseco-Chavez.
There were various tables set by different Latinx organizations on campus, such as Pathways to Academic Success and Opportunities (PASO) and Movimiento Estudiantil Chicanx de Aztlán (MEChA), to provide students with information
"We want [students] to realize how many Latinx students there are and how we can come together for good music, good food and celebrate ourselves as scholars here at CSUSM," said Mendoza-Bautista.
The event was also held to celebrate the [email protected] Center's one-year anniversary and raise awareness of the resources the center provides.
"[Hopefully] more people know about the [email protected] Center and the Latinx culture," said Canseco-Chavez.
Overall, the goal of the event was to bring together the campus community during U-hour.
"[We want to] give integrity to our Latinx population here on campus that feel culturally validated in an educational institution," Mendoza-Bautista said.