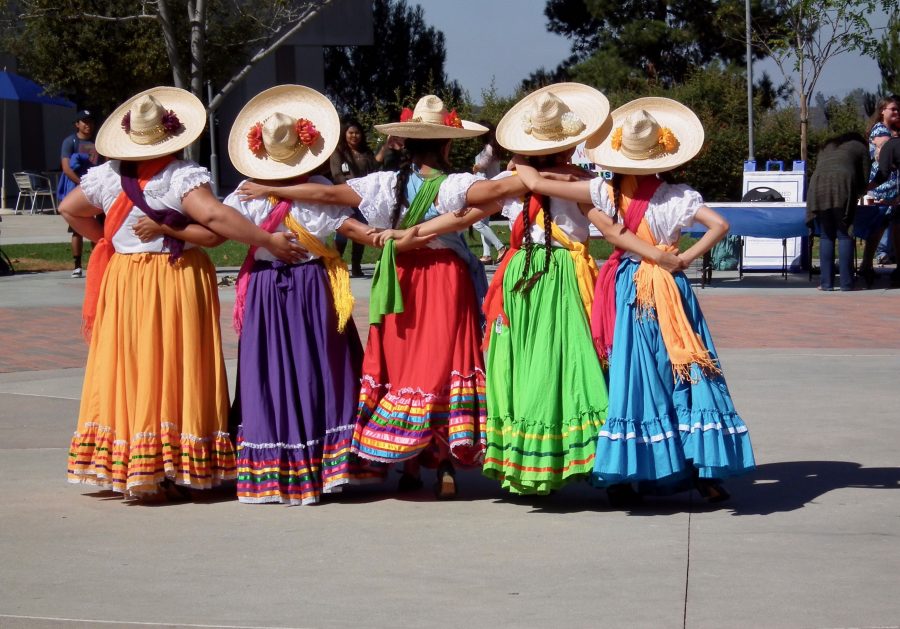 M.E.Ch.A hosted the Chingona Festival to celebrate the empowerment of Hispanic women through performances and culture on Oct. 18 during U-hour.
The term "chingona" is Spanish for "badass" and the word is being reclaimed by Movimiento Estudiantil Chicanx de Aztlán (M.E.Ch.A). Originally the word represented as a derogatory term to women but in this event, the term is used in a positive manner to bring awareness to women.
"This is to celebrate badass women chingonas throughout history," said third year, Emma Corrin.
M.E.Ch.A and other student organizations, including Feminists Unite, Ballet Folklorico and Alpha Pi Sigma participated in the event and gave information to students about their organizations and famous women in history.
"Women of color are underrepresented and this is what Chingona Fest is about, celebrating these strong women of color," said junior Claudia Lacher.
The event took place in the Kellogg Library Plaza. There were female dancers and female DJ's headlining the event. An Aztec dance, which is often performed by men was done by female dancers and ballet folklorico.
"This is done to celebrate and acknowledge their accomplishments that women have done in the past," said Gender and Sexuality Chair of M.E.Ch.A Alejandra Rosas.
During the festival, students learned about different women while enjoying music and eating conchas.
"Women don't need men. We can do as much as a guy can do," said Vice President of CSUSM Ballet Folklorico Jessica Osorio.