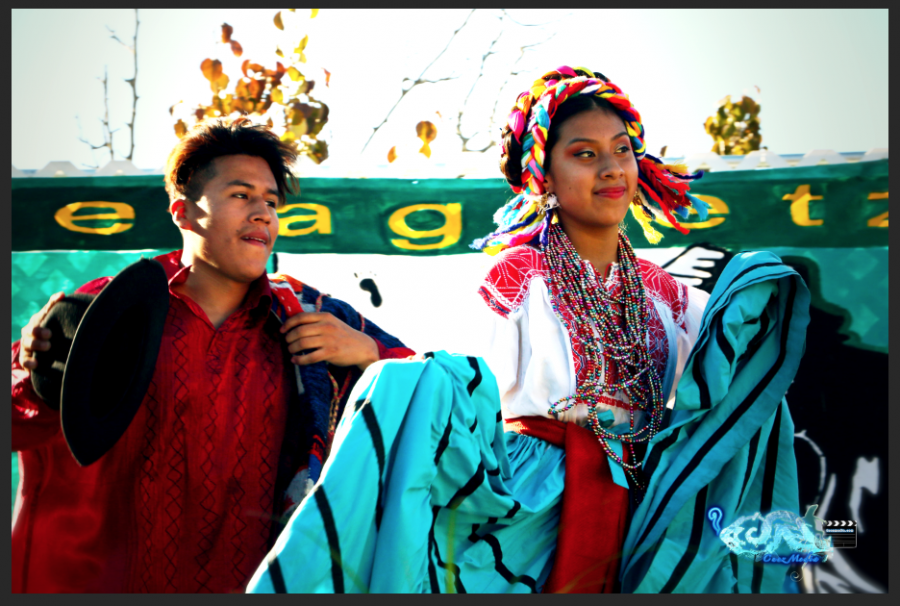 Cuez Rodriguez
Ka'a tu'un su'un (kaa·tuun·soon)
The phrase above is in the Mixtec language which translates to "speak your language." This phrase was written out on the Guelaguetza 2017 festival tickets. The festival celebrated various indigenous communities such as, the Mixtec, Zapotec and Triqui from the Oaxacan region through dance, music, delicacies and vendors.
The event was hosted by the Coalition of Indigenous Communities of Oaxaca (COCIO) and the CSUSM Anthropology department. According to COCIO's website, they're a San Diego organization whose goal is to "promote, strengthen and encourage indigenous cultures practices in the Americas." COCIO celebrated their 22nd annual event on Oct. 15, in the Forum Plaza from 10 a.m. to 6 p.m. The event has been held at the CSUSM campus since 2000.
"Students love it, especially Oaxacan students because it celebrates their culture especially during this anti-immigrant hostile environment in California," said assistant professor of Anthropology, Konane Martinez.
The Guelaguetza, at CSUSM, is modeled after the annual event celebrated in Oaxaca City, Mexico. It is a celebration in which the indigenous groups come together–sharing performances, food, music and art.
"The Guelaguetza celebrates cultural continuity, cultural awareness and diversity, and cultural exchange," said volunteer coordinator for COCIO, Naomi Jara.
The term 'Guelaguetza' is a phrase in the Zapotec language which means, "the action of reciprocity in a society," according to Cuezpallin Rodriguez Tlacuilo, a COCIO board member.
More than 4,000 San Diego community members, students, and faculty attended.
The event had 10 traditional Oaxacan performances from five dance groups. The dances performed by the groups represent the eight different regions of Oaxaca.
There were more than 20 different food and art vendors. Many local and Oaxacan restaurants sold a variety of cuisines like mole (Mexican sauce), tlayudas (large toasted tortilla covered in fried beans, pork lard, meat and cheese) and molotes (made with corn dough and stuffed with potatoes and chorizo).  Other vendors sold traditional Oaxacan clothes and accessories, paintings and sculptures.
40 CSUSM and high school students volunteered in the event and their activities ranged from attending the ticket booth to setting up and cleaning to aiding the performers.
Whether the event will continue in the future on campus is still unknown. Martinez said that the event lacks administration support.
"These events are really important in times like this because most of the time these [indigenous] communities people talk about them in negative ways."