Audio Scout: Fall 2017 Edition 7
Miguel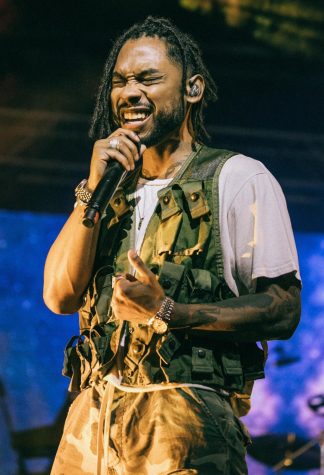 The singer-songwriter's fourth studio album, War & Leisure released on Dec. 1. From the crisp and wavy instrumental on "Sky Walker (feat. Travis Scott)" to the rollicking strings and catchy flow on "Come Through and Chill (feat. J. Cole & Salaam Remi)," Miguel boasts a psychedelic and more playful vibe than previous albums. In an interview with Paper Magazine, Miguel said that "it's definitely a more upbeat album, ironically. I like contrast. It makes the world interesting. You can see that in my aesthetic as well."
Dizzy Wright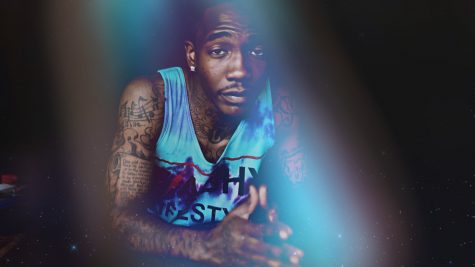 Just three months after his previous album, The Golden Age 2, Michigan rapper Dizzy Wright released his fourth studio album State of Mind 2 on Nov 24. through his own label, Still Movin' Records. "We making the criminals increase, dealing with a system that can't be beat. Rest in peace," declares Wright on "Apart of the Plan (feat. Jon Connor)." From a post on his Instagram page, Wright said, "This project is to raise your consciousnesses," before discussing how the album came together with no promotion or preorders.
N.E.R.D.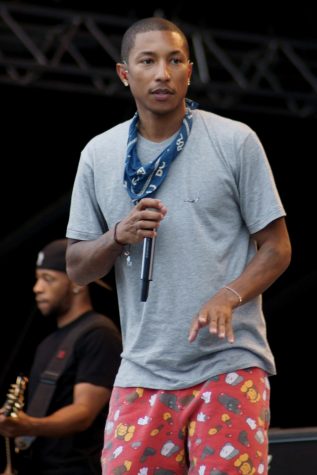 After a seven year hiatus, the multi-genre collective N.E.R.D. (comprised of Pharrell Williams, Chad Hugo and Shay Haley) has come back around to announce their new album No One Ever Really Dies and drop two singles respectively titled, "Lemon (feat. Rihanna)" and "1000 (feat. Future)." "1000 (feat. Future)" jumps between several different sounds from glitchy and glamourous samples to segments with dominant thumping bass. "Lemon (feat. Rihanna)" isn't a far cry from the track with Future as far as its style goes, although the instrumental is much more consistent. The album will be released on Dec. 15.
Joyner Lucas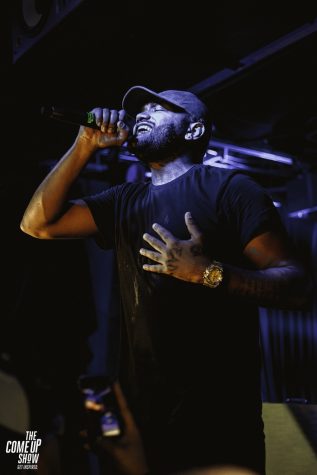 Atlantic Records rapper Joyner Lucas released a music video on Nov. 28 for his song "I'm Not Racist" which exploded and went viral. The video depicts two men sitting across a table from each other in a vacant room. One man is white, sporting a "Make America Great Again" hat and aggressively rapping out his problems and frustrations with black people such as the Black Lives Matter movement, government assistance and criminality. The black man refutes with an equally assertive verse about white privilege, racism and generational hatred. Both men repeatedly claim "I'm not racist," and end their verses pleading to understand the other man's story.
Bjӧrk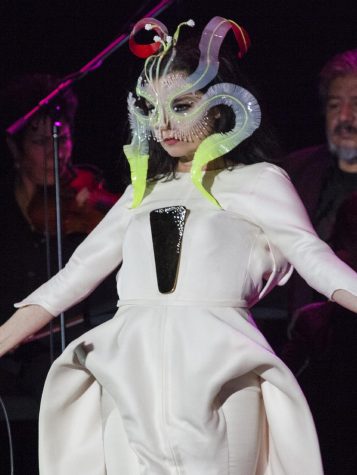 The Icelandic singer-songwriter released her extensive ninth studio album, Utopia, on Nov. 24. There's plenty of organic and whispering cuts from the record such as "Blissing Me" and "Paridisia" that are interwoven well with the flow of the previous tracks. In an interview with NPR, Björk stated, "During the writing of the album, and mixing it, I was really curious about the contrast between people's dreams and how then they make them real; the suspension there, it just really turns me on."
U2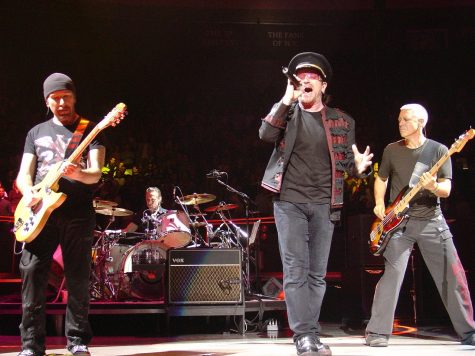 The Irish rock band has returned with the release of Songs of Experience on Dec. 1. It's a return to form for the well seasoned band and it's evident through this seventeen track record. Several of the cuts, with their lyrics, give off sentiments of hope and defiance in the face of today's trying times. The record strikes an intriguing relation between the band's traditional sound in comparison to today's standards of rock. The closest tour stop to San Diego is set to be their Los Angeles show on May 15, 2018.
The Cougar Chronicle: The independent student news site of California State University, San Marcos