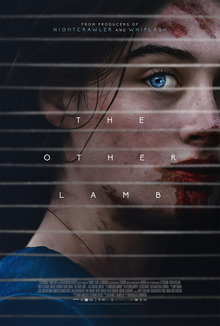 Photo from Wikipedia, courtesy of IMP Awards
Psycho (1960): This classic Alfred Hitchcock film from the 60s is the foundation for many horror films today. Slasher films like Halloween and Friday the 13th derive much of their inspiration from this film. 
Psycho centers around a psychopath who is nothing like what people expect him to be. With its ominous black and white appearance and suspended use of tension, this film is easily one of the most terrifying in the last century.
Hocus Pocus (1993): This film is a classic tale that brings warmth to viewers through the film's nostalgic memories. Three mischievous witches called the Sanderson sisters, will give viewers a fright watching the magical journey unfold. 
Hocus Pocus presents the classic Halloween experience filled with fright, adventure and lots of candy. This is a perfect movie to watch with family and children.
#Alive (2020): Those who enjoyed the Korean horror film Train to Busan will love #Alive. This movie features a young man caught amidst the beginning of a zombie apocalypse, and his only view of the outside world is through social media. 

He must rely on unexpected allies in order to survive the new, dangerous world.
The Other Lamb (2019): This indie horror film revolves around a Christian-based cult group that lives far from modern civilization. The protagonist, Selah, learns to see the darkness behind the cult she is a part of as well as in its leader. 
With strong feminist themes, this film brings a unique story that will inspire and terrify audiences. Viewers who are fans of Midsommar will enjoy this take on twisted cults.
Halloween (1978): Another horror classic is the original Halloween slasher film. Fans of serial killers and jump scares will enjoy this frightful experience. 
Scream queen Jamie Lee Curtis makes a compelling performance as Laurie as she faces the menacing and demented Michael Myers.
Coraline (2008): Another family flick that cannot be missed out on is Coraline. This stop-motion picture brings terrifying elements that will leave adults scared at night. 
The film centers around a young girl who enters a fantastical world with a very dark secret. Through her journey, Coraline grows from a whiney girl to an independent young woman.
Trick 'r Treat (2007): This unique horror film is a patchwork of many short stories that connect in unusual ways. The movie is about the spirit of Halloween and the horrors that happen to people who don't follow Halloween traditions. 
Viewers get surprising twists and even laughable moments that will make viewers want to watch this film every year for the spooky season.
The Nightmare Before Christmas (1993): This classic Tim Burton film blends the Halloween and Christmas holidays. It is a perfect movie to end Halloween with and prepare for the Christmas season. 
Viewers will want to sing along with the catchy songs and fall for the charming and daring Jack Skellington.