Online classes on the rise, but quality varies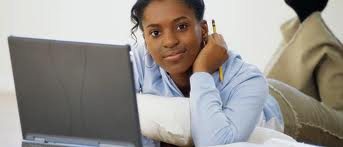 By Chelsey Scheweitzer
Staff Writer
Students have more options for classroom settings and online involvement than ever, but need to be careful in selecting, as different studies show contrasting effectiveness for different people. CSUSM has a variety of options, suiting a range of student needs.
Many courses currently offered at the school do not have homework that is distributed in class, instead opting for online homework through a specific website or through Cougar Courses. Some classes have even transitioned from the traditional classroom setting to an entirely web-based course.
There are three different types of web-based courses offered for CSUSM. There is the online course, where there is no face to-face instruction. There is the hybrid course, where there are some lectures given in the classroom and some online. Then there is the web-facilitated course, where there is face-to-face interaction through online means.

According to the online instruction policy set up by the president of the university, these courses are run by the same rules and regulations as are applied to the classroom courses and are often instructed by teachers that have been trained  to run a web- based curriculum.
There have been numerous studies conducted to measure the effectiveness of online courses.  The US Department of Education's Evaluation of Evidence-Based Practices in Online Learning, which is based off of the studies conducted on online courses, concluded that "the effectiveness of online learning approaches appears quite broad across different content and learner types." The final consensus reached in this paper was that "students in online conditions performed modestly better, on average, than those learning the same material through traditional face-to-face instruction."  
However, in contrast to this study, the New York Times article Measuring the Success of Online Education found the success of online instruction suspect and said that when it comes to many online courses "as few as 20 percent of students finishing an online course is considered a… success."
These opposing findings indicate that online courses are successful for some, but not for others. A student's success in these kinds of courses depends on whether they are an auditory learner, somebody who learns by listening to lectures; a visual learner, somebody who learns by watching demonstrations and reading; or a kinesthetic learner, somebody who learns by writing and engaging in hands- on learning environments.  When deciding on whether or not to take an online course, a student needs to strongly consider how they have historically learned best in order to determine if the online learning path is right for them.
The Cougar Chronicle The independent student news site of California