MTV's Scream continues a legacy
Arts & Entertainment Commentary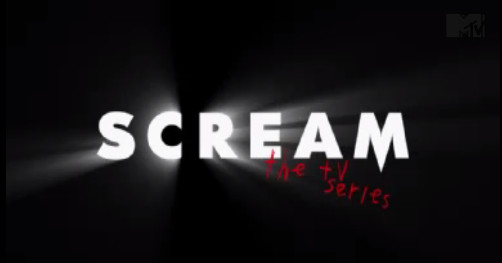 Lexy Perez, Assistant Entertainment Editor
September 29, 2015
---
I am a complete TV junkie, therefore I can't help but watch many of the new shows premiering.
While there weren't too many shows I watched on a consistent basis this summer, there was one that got me hooked from the first episode: MTV's TV-version of the Horror franchise, "Scream".
Prior to watching this, I definitely had my reservations. The franchise set the tone for a lot of Horror movies, so being adapted into a TV series can raise a lot of doubts and concern that it will deliver a negative portrayal of such a respected series. With Horror fans devastated with Wes Craven's recent passing (the man behind the "Scream" franchise and "Nightmare on Elm Street") it is nice to have his legacy continue on in this series. He served as the executive producer of the show before his death. The TV-adapted version definitely had Craven's legendary touch of horror. With Craven being involved with every aspect of the show, its first season did not disappoint. 
When watching the show, it's easy to identify the parallels between the movies and the TV version. The show is based in a town called Lakewood that was once home to serial killer, Brandon James. With a new killer emerging, it became a mystery as to who the killer is and what their motives are. The killer continued to wear the same black cloak and mask, only with an altered facial expression to represent a newer-age version. The killer also used the telephone as its main form of contact, using the same creepy male voice as in the films. Characters even seemed to coincide with fan favorites of the movies. Emma (Willa Fitzgerald) was the series' main protagonist and the TV version's Sidney Prescott. It was conspicuous early on that she was the main target for the Killer, but the mystery of her connection to the killer unraveled each episode. Podcaster Piper Shaw was the show's version of Gale Weathers, the movie's investigative journalist. 
If you're worried the show is too TV-friendly, think again. It still abides by the rule of bloody gruesome deaths. The most gut-wrenching one to watch was a murder involving a character being split in half.
Already renewed for a second season, it will be interesting to watch how this mystery reveals itself even more in future episodes. Even with Craven having now passed away, it is clear that his legacy will continue to live on in this show, giving fans some Craven- horror to view every week.