Annelisa Zamora, Arts & Entertainment Editor
April 12, 2019 • No Comments
Show: Love, Death and Robots Netflix's new anthology series premiered March 15 with 18 episodes ranging from 6 to 17 minute runtimes. This...
Mekala Lehmunn, Staff writer
April 12, 2019 • No Comments
Assignment: Report on the third and final Theater Student Work Series production of the semester, which was the play "No Exit," directed...
Game of Thrones fantasy meets physics in lecture
April 12, 2019
Cult classic 'What We Do in the Shadows' inspires new spin-off.
April 12, 2019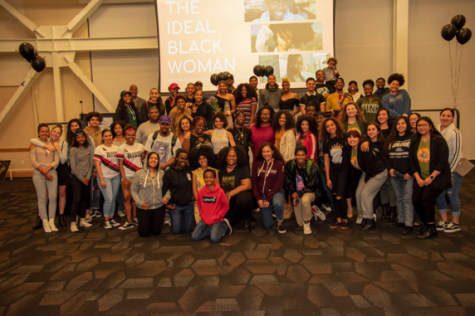 Organization breaks down negative stereotypes
April 11, 2019
cedric lansangan, Student Life Reporter
April 12, 2019 • No Comments
Sunshine. Tans. Family bonding. Time with friends. Parties. Fun. All these words and more describe the typical spring break. Spring...
Kathleen Carpio, Student Life Reporter
April 12, 2019 • No Comments
Is climate change a myth? What records tell us is that it is no myth, it is our reality. The argument isn't whether or not climate change is...
Party promotes mindful self-indulgence and growth
April 12, 2019
Everyone needs to go to a transformational festival at least once as they are a positive impact to your overall well being. No,...
April 12, 2019
Congratulations to those that won the election to represent our campus through ASI. Here at The Cougar Chronicle we believe that our elected...
Daylight saving time benefits everyone
March 25, 2019
Daylight saving time should be permanent due to the negative impact and effects the time transitions cause on people. There are many benefits...