Mac Miller finally grows up on "Good A.M."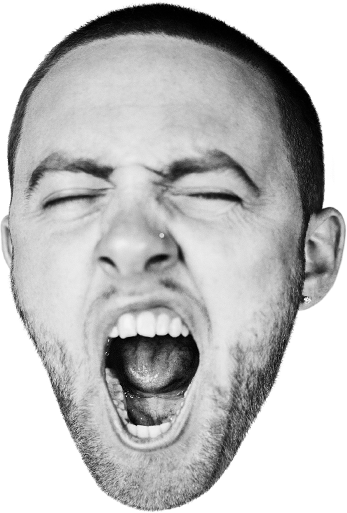 ---
Pittsburgh native Mac Miller has been rapping since 2008, initially performing under the alias Easy Mac. Born Malcolm McCormick, Miller made his major debut with "Good A:M" after releasing half a dozen mixtapes, two independent albums and even an instrumental album under the name of his alter-ego, Larry Fisherman.
Miller's career is a distinct graph of phases. On the Y-axis, his early years of making music, including his first independent album "Blue Slide Park," are marked with influences of 90s boom-bap: recycled Lord Finesse instrumentals, Nas samples and a love of weed. Miller never shies away from addressing his history with drugs in both his personal and professional life, but the tone in which he addresses these issues vary.
The X-axis reflects the consequences of Miller's move to Los Angeles and affiliation with the city's rap acts Odd Future and Black Hippy. The result was the frustratingly inconsistent content of "Watching Movies With The Sound Off." Pockmarked with experimental monotone mumbling, it momentarily rendered Miller a pseudo intellectual and left critics and listeners wondering if he was on the brink of irrelevancy.
"Good A:M" should change that stigma. The album is a potpourri of melodic harmonies, dwindling piano keys and genre-crossing beats headlined by an assertive Miller.
Perhaps no other music genre depends more heavily on the actual talent of its artists than rap. Weak lyrics can be stashed throughout Max Martin's beats (The Weeknd's "I Can't Feel My Face") and repetitive lyrics can be ignored on Dr. Luke beats (every Ke$ha song, ever). With rap, there is no room for error.
Miller does not make a single mistake with his lyrics, even when admirably shuffling between flows varying from UGK-era bombast and Kendrick Lamar-esque precision.
He keeps featured artists to a minimum: frequent collaborator Ab-Soul, Based God, Miguel (for his usual schtick) and Lil B, whose logic defying, oddball ballad manages to not be nails-on-chalkboard bad.
Overall, Mac Miller's "Good A:M" lands the rapper back in control of his destiny with a record better than most releases this year, so far.