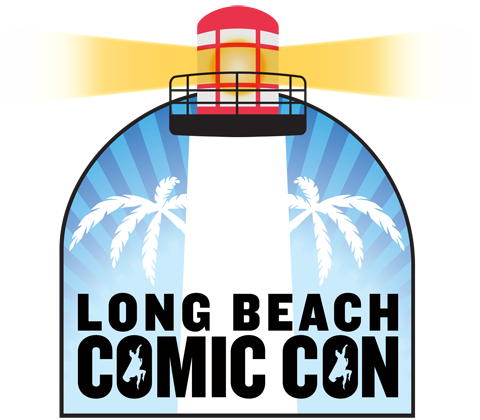 Convention enters sixth year with much anticipation
By Faith Orcino
Arts and Entertainment Editor
Before September ends, head to the Long Beach Convention Center for Long Beach Comic-Con, where many activities will be held regarding the comic industry and fandom.
Long Beach Comic-Con (LBCCO) announced earlier this month that they invited a line of Guests of Honor including veteran husband-and-wife duos Mike and Laura Allred of Marvel's Silver Surfer and Amanda Conner and Jimmy Palmiotti of DC's Harley Quinn. Conner and Palmiotti created a variant cover of Harley Quinn #10, only available at the Phat Collectibles booth during LBCC.  Organizers planned a vast number of interesting programs for attendees, hoping to fill their wants and needs. Partner Hero Complex of the LA Times will be moderating a number of panels in the "Hero Complex" theater room at the event while KaBOOM! provides interactive children's activities where they can learn to draw. While they offer many things towards comics, they also have panels about fiction writing, animation and movies, especially of the horror genre.  Like last year, SGX Print helps LBCC present one of the largest artist alleys with over 200 participants with a wide range of talent from web comic creators, writers to illustrators and inkers.
Most recently this past week, the event revealed news that they will be honoring the late Dwayne McDuffie by creating an award under his name.  More details regarding the award will be made with LBCC co-founders Martha Donato and Phil Lawrence and several distinguished members of the comic and animation industries at 10:30 a.m. on Saturday, Sept. 27.
Tickets for the convention will still be available for online purchase until Sept. 26.  For those wanting to go for the whole weekend, they can get a pass for $45. Saturday costs $30 while a Sunday ticket is $20. There are a number of special packages also available with certain fan incentives.  If you do plan on traveling, expect to pay for parking in and around the area.  The convention center is by the Queensway Bay and many local attractions and shopping areas so there are options for dining and other activities outside of LBCC. It is best to create a schedule of your day(s) if you are to join the festivities. There will be much in store for attendees when LBCC takes place on Sept. 27 and 28.