Album Review: Lana Del Rey – Ultraviolence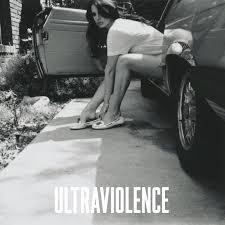 By Alex Maravillas
Arts & Entertainment Assistant Editor
Lana Del Rey, formerly known as Lizzy Grant, is an American songstress who released her second full-length album, "Ultraviolence."
This came after hitting it big with singles like "Video Games" as well as the LP she dropped shortly after, "Born To Die." With this record, she continued to drop big tracks like "Summertime Sadness", "Blue Jeans" and the title track to the LP.

The fusion of vintage vocals and chamber pop vibe, mixed with hip-hop beats, is the focus of Del Rey's sound prior to her second full-length album, "Ultraviolence". Some critics discredit her by calling her lyricism cliché, dreadful and childish with a stereotypical bad-boy love and older men as she tries to work her way into the Lolita lead angle.
However, her sound appeals to an audience with the emotional depth of a daytime hopeless romantic. "Ultraviolence", the sequel to "Born To Die", has a vocal and chamber pop with influences from the 50s and 60s.
Songs like "Cruel World", "Shades Of Cool", "West Coast" and "Florida Kilos" are great songs on the album that have rock and roll influences. Del Rey is a very talented singer and I don't think she gets enough credit for writing her own songs that are beautifully dark and poetic from her style.
Del Rey loves the nostalgia from another time, which would be why she loves to cover songs like "The Other Woman", a song written by Robinson Jessie Mae.
In August, Del Rey will release another full-length album. Her album will be called "Honeymoon". Anticipated in early May, Del Rey will be in San Diego, primarily in Chula Vista at the Sleep Train Amphitheater for her Endless Summer tour. Notably, her special guest is Courtney Love.
The Cougar Chronicle The independent student news site of California