Del Mar's Scream Zone is successful horror experience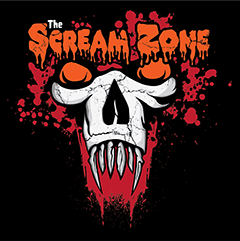 Lexy Perez, Assistant Entertainment Editor
October 29, 2015
---
It's that time of the year again when we count the days until Halloween. To ease the impatience, Halloween based events are already under way and horror fans could not be more excited.
Aside from Balboa Park's Haunted Trails and Downtown San Diego's Haunted Hotel, one attraction that seems to get a lot of buzz is Del Mar's prominent Scream Zone. While the other two attractions are quite popular amongst locals, it seems as if the Scream Zone is one that appeals more to all ages. The best part about this attraction is that there are three different sections: The Haunted Hayride, The Horror House and the "Karnevil" (aka the maze). Each section is frightening in a unique way, but differ in intensity.
It is known amongst past Scream Zone visitors that the House of Horrors is the most challenging. This is because it could take roughly 15 minutes to go through the entire house, but it can make you feel as if you're trapped in there for a longer period of time. While I'm not ashamed to admit that I closed my eyes when walking through certain parts, I found the most terrifying part to be when visitors had to walk through a completely dark room with no sense of direction. It's even more frightening to not have any knowledge on whether or not the actors will come out and scare you while trying to navigate your path. Another scary part is towards the end, when a man with a chainsaw chases guests, preventing them from exiting the house. While it's not a functioning chainsaw, it still has the loud sound to make you feel as if you're in a scene from "Texas Chainsaw Massacre."
The Haunted Hayride is generally the most fun attraction to visit. Visitors board a tractor-pulled wagon sitting on a bed of loose hay as they ride around the horse/stables and barn area of the fairgrounds. During the 20-minute ride, guests are taken to different settings: the "Purge" movie replica set, a New Orleans voodoo set and a butcher town. Actors consistently creep behind guests and walk with the moving wagon while speaking in a scary voice. While it is geared towards being frightening, it almost feels like you're simply on a tour at Universal Studios.
The "Karnevil" maze is exactly what guests would surmise about it. The same formula of the other sections applies to this attraction as actors dress up and scare guests while they try to find their way to the exit. It can be frustrating, simply because you may spend more time running into other guests rather than actually being scared by actors. The darkness is what makes this walkthrough scary, but besides that, it is a lot shorter to walk through than the House of Horrors, making guests respond with a "That's it?" after completing it.
One thing to note about these attractions is that the actors are not afraid to get up, close and personal. While they cannot touch you, they can get close enough to make you feel otherwise. When walking through the different sections, a myriad of characters (dolls, clowns, asylum patients, etc.) can scream in your face and attempt to frighten you in any way that they can. Sometimes it can get overwhelming, but it doesn't make the experience less fun.
If you're looking for something fun to do on Halloween, consider spending the holiday visiting the Del Mar Scream Zone to experience it for yourself.