Captain Natalie Lara anchors team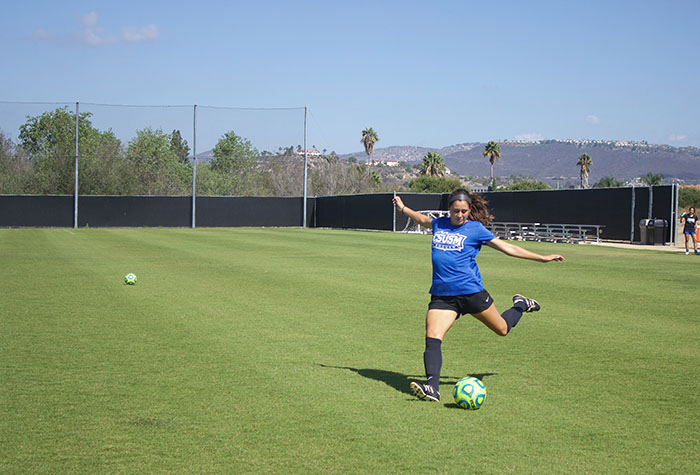 ---
Natalie Lara a hardworking, influential team leader has been recognized as the CSUSM Female Student- Athlete of the month.
"I was shocked. I had no idea, actually, until my coaches told me, and I was definitely honored. We have a lot of amazing players and I think everyone is definitely deserving of it," said Lara.
Lara, a determined left midfielder, always works hard for her team.
"She just give 100 percent and effort all the time," said Head Coach Bobby Renneisen. "On the field, she is very aggressive, she has an ability to score goals, she plays both sides of the ball with equal energy and she's very vocal."
In 2013, Lara was named A.i.i All-Conference second team, and was one of five players to start all 19 games for CSUSM.
In 2014 she was captain of the women's soccer team and named First Team All-Association of Independent Institutions.
Lara's commitment to the team has allowed her to remain captain of the team for another year.
"[Natalie] is just fully committed into every aspect of the student-athlete experience here at Cal State San Marcos," said Renneisen.
Lara understands that being part of a team means playing with a higher goal in mind.
"I am playing for my teammates and for this program. This is our first year being in Division II and…it is a privilege for me being a senior being able to be part of that," said Lara.
The Cougar Chronicle The independent student news site of California