Study abroad, experience a new way of learning
From the 2015 Paris attacks to the academic challenges, a CSUSM student shares her experience traveling abroad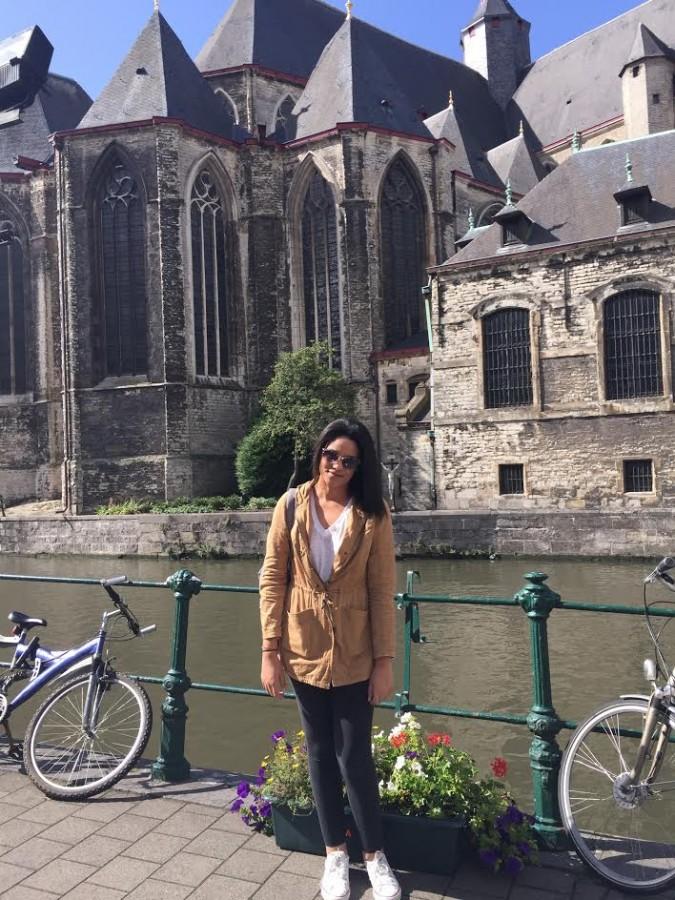 ---
CSUSM offers various programs that allow students to travel overseas and study in another country of their choice. There, they have the opportunity to experience a new way of learning.
Cassandra Steppat spent an entire semester in the medieval towns of Belgium Europe. She had never traveled before and said she was eager to get on a plane and fly to Europe as soon as she transferred to CSUSM.
"I transferred here and within the first couple weeks of being here I was in the study abroad office like 'Get me to another country,'" said Steppat.
While it may not be hard to adjust to the riveting sights of Europe, adapting to a new time zone and another country's academic system is a little more difficult.
"The biggest transition of going there and coming back was the time difference because it's nine hours ahead. However, academically speaking, I think it's more challenging because here at CSUSM, you get participation points, points for attendance and for various assignments, etc. In Europe, it was strictly midterm, term paper, final. So that was very hard adjusting to."
Tragedy can strike at any given moment, and while studying abroad, Steppat was caught in the midst of a catastrophic event.
"While I was there, the Paris attacks happened. One of the attackers was from Brussels, which was where I was staying, and the whole city went on lockdown. We had to stay in our houses and couldn't do anything for five days. It was scary," said Steppat.
While this was a frightening encounter, Steppat didn't allow it to hinder her opinion of the program.
"The best thing about this journey is the experience you get within itself, whether you have good days or bad days," she said.
Steppat encourages all students to study abroad. She said she enjoyed her experience so much that she is looking at programs for graduate school as well.
"It's all I ever want to talk about," said Steppat. "I think everyone should study abroad. It's an awesome experience and it looks super good on your resume. I think students have this notion that it's too expensive, but there are lots of scholarships available. Also, if you receive financial aid, it transfers over there."
For those who are interested in studying abroad, but may be nervous, Steppat shared a few tips.
"The first step is to go to an information session or go to the Global Education office, because there are a lot of international students who hang out there and you get to talk to those students who came here and were probably nervous and scared as well. Also, if it's something you do decide to do, plan early, because it's a process."