Graduating Athletes: Women's Volleyball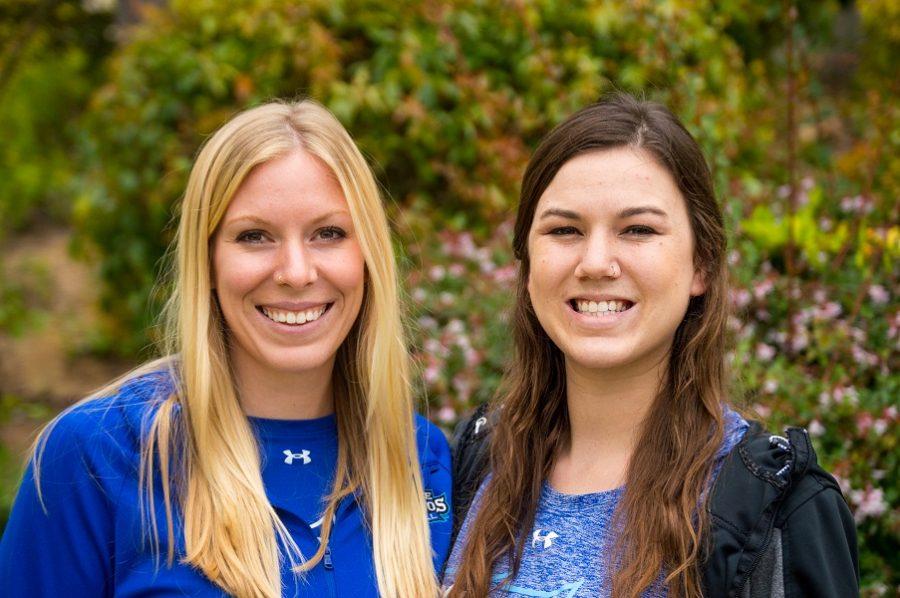 ---
Favorite Team Memory
"When we traveled to play Monterey Bay. We got to go to Cannery Row as a team and check out all the shops and eat cookies."
---
Taylor Degraaf, Outside hitter
Major: Kinesiology
Stat: Recorded first double­double with 17 kills and 10 digs.
Best win in 2015 to 2016 season: "Beating Chico in their home gym."
Post-­graduation plan: "Hopefully going into a nursing program somewhere."
Ideal graduation trip: "Europe! Greece and Amsterdam."
Advice to teammates who have yet to graduate: "Use volleyball as your outlet, your stress relief from school, classes, everything else. Use your same worth ethic from volleyball in the classroom."
---
Jordan Banich, Outside hitter
Major: Communication
Stat: Double digit kills in eight consecutive games.
Best win 2015 to 2016 season: "Beating Chico in their home gym."
Post­Graduation plan: "Working as an event planner in Orange County."
Ideal graduation trip: "Switzerland! I love the mountains and I am dying to see the Swiss Alps."
Advice to teammates who have yet to graduate: "Work hard in school and your sport. Find a balance also find, an internship as soon as possible."
---
The Cougar Chronicle The independent student news site of California