Alpha Xi Delta to hold annual philanthropy event for Autism Speaks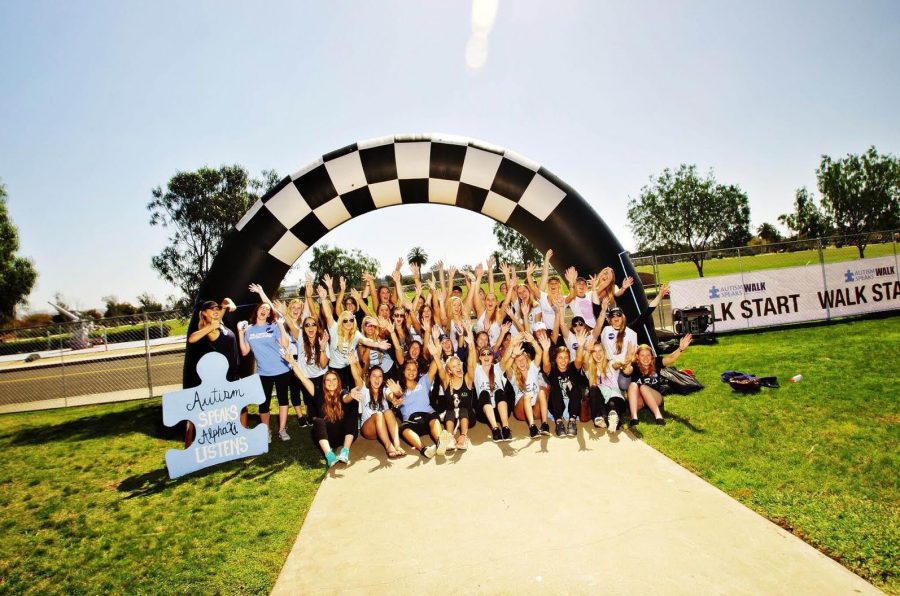 CSUSM's Alpha Xi Delta sorority will be hosting the AmaXIng Challenge from Oct. 19 to 22. These events aim to raise awareness and funds for the nation's leading autism advocacy organization, Autism Speaks.
The first event is the Autism Educational on Wednesday, Oct. 19 in the USU Ballroom from 5 p.m. to 8 p.m. Andrea Moriarty, local San Diego author of One Track Mind: 15 ways to Amplify your child's Special Interest, will speak to students about her son's personal journey and will have a book-signing.
On Friday, Oct. 21, the Autism 5K Step-It-Up Walk will be from 6 p.m. to 9 p.m. at the CSUSM Magnum Track & Field. Participation in this event costs $12.
On Saturday, Oct. 22, organizers will hold a banquet from 1 p.m. to 4 p.m. in the USU Ballroom. Tickets are $15 each for the catered luncheon and dessert.
Alpha Xi Delta's goal is to raise more than $28,000.  
In an interview last week, Michelle Vogel Trautt, Faculty Advisor for Alpha Xi Delta, and AmaXIng Challenge Chair Kacie Rice spoke of the event's importance.
"It's our passion to help better the lives of those affected by doing our part to help Autism Speaks in their mission to increase awareness of autism spectrum disorders, fund research for the cause, help with prevention and treatments, [and] find a cure and advocate for individuals with Autism," said Rice.
Trautt said the money raised will fund grants and fellowships "to support research advocates interested in understanding the many elements that may be contributors to the diagnosis of Autism."
According to Autism Speaks, Autism spectrum disorder (ASD) and autism are both general terms for a group of complex disorders of brain development … [that] are characterized, in varying degrees, by difficulties in social interaction, verbal and nonverbal communication and repetitive behaviors.
"Each bit of information yielded from research is like adding another puzzle piece to the overall picture of Autism and what causes the disorder," said Trautt.
"Last year we raised over 25,000 dollars, the most to be raised by any club or org.[anization] on our campus and we hope to beat that this year," said Rice.
The Cougar Chronicle The independent student news site of California