Political innovator Tom Hom visits CSUSM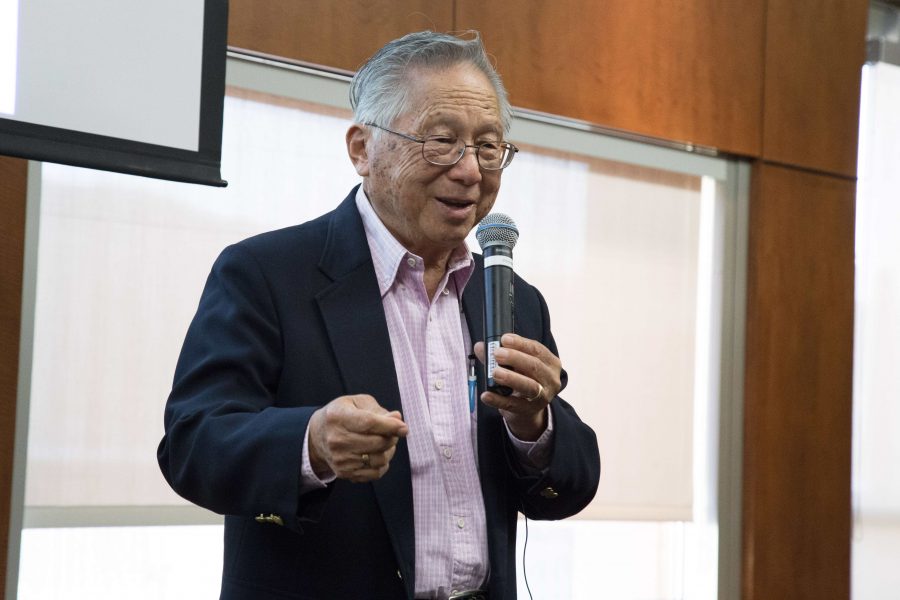 Antonio Pequeño IV, Staff Writer
October 24, 2016
The second event in the Conversations that Matter Series introduced political innovator, Tom Hom to students and staff of CSUSM, on Oct. 6 in the Kellogg Library.
Hom was born in 1927 and in 1963 became the first person of color to be elected to the San Diego City Council. His election was the catalyst for the several changes that were to come for the city.
Hom spoke about his experience as a youth in southeast San Diego, where his political fervor was born.
At the age of 12, his father pointed to city hall and said, "Tom, in America, the laws that come out of there are made by the kinds of people voters put in there."
From that moment on, Hom was certain that he wanted a position in  politics.
The presentation continued with Hom's accomplishments throughout his career. Hom spoke of Governor Ronald Reagan signing Hom's one-of-a-kind compensatory education bill, Hom's major role in turning Downtown San Diego into the famous Gaslamp Quarter of today and his service as the chair of the task force committee to build QUALCOMM Stadium.
Hom explained the lessons learned in his political career. He discussed the importance of voting, how courage outweighs security and that the true art of negotiation is to have two winners.
Hom also gave tips to students who might have interest in running for public office in the future: find a candidate you like, start working with them on a volunteer basis and share your thoughts.
This will eventually lead to being assigned more important roles such as representing and speaking for the candidate at important events.
Tom Hom's presentation and 53 years of political experience proved to be a source of authentic, political and philanthropic wisdom for all attendees.
The Cougar Chronicle The independent student news site of California