California's American Indians & Indigenous Film Festival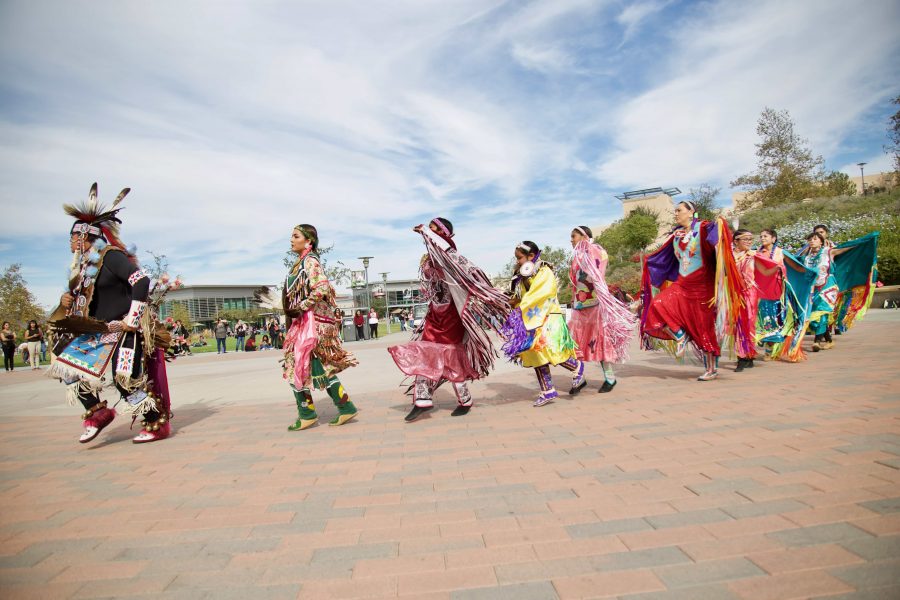 Spearheaded by the California Indian Culture and Sovereignty Center (CICSC), CSUSM hosted the 2016 California's American Indians & Indigenous Film Festival (CAIIFF) on Nov. 17 and 18, before the Pechanga Casino hosted the final day on Nov. 19.
The critically-acclaimed event focused on Native Americans and global indigenous cultures, such as tribes in New Zealand and Canada. The event was also held in an effort to bring awareness to the Standing Rock movement, currently taking place in North Dakota.
CAIIFF held more than 25 films, shorts and documentaries by Native Americans filmmakers, producers, actors and directors. The event included interactive dialogues, panel discussion and Q&A.
"We have become the must-see event," CICSC Director Dr. Joely Proudfit said.
The festival aims to positively showcase Indian Country and avoid "poverty porn," in addition to highlighting Native women, Proudfit said.
Friday Night Funnies: Flashback took over CSUSM on the second night, featuring the film Powwow Highway in honor of Charlie Hill. That same night  at 7:30 p.m. Director Zacharias Kunuk shared Maliglutit, a film about a man who returns to his family from a caribou hunt to discover his wife and daughter kidnapped and the rest of his family slaughtered.
On Saturday Nov. 19 at the Pechanga Resort & Casino, Kiowa Artist Steven Paul Judd organized a Youth Track event.
In this event, participants from 18 years and under, learned how to create cinemagraphs which are similar to GIFS. 12 films were presented ranging from Badger Creek, Dig it if You Can and How to Steal a Canoe that were so popular they had to bring extra chairs.
For more information about the festival, students can visit the CICSC located in the SBSB suite 1118.
The Cougar Chronicle The independent student news site of California