Rethink Greek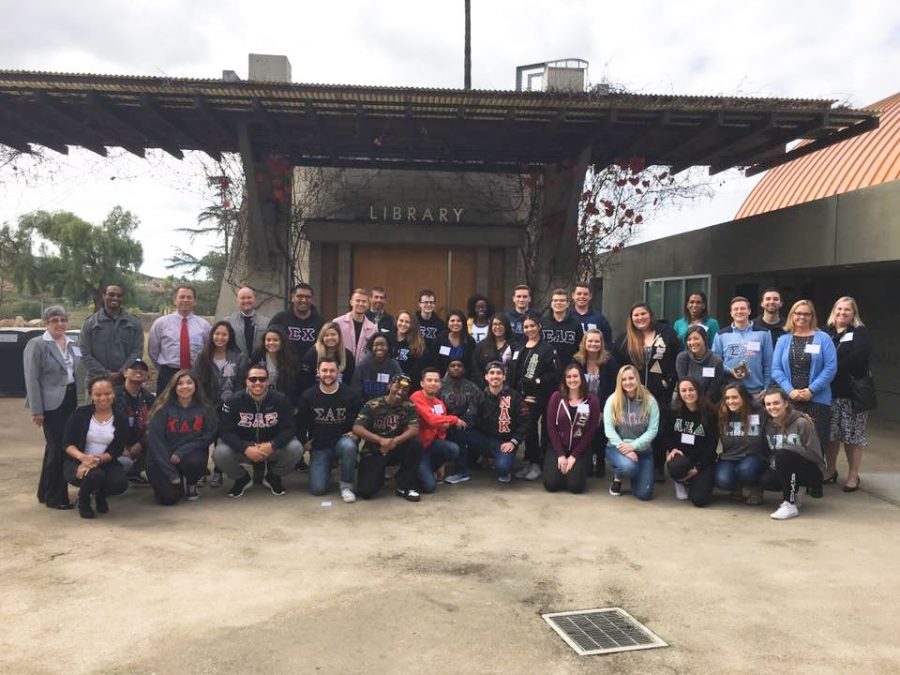 School is back in session, and if one of your regrets last semester was a lack of student involvement, perhaps you'll consider joining a sorority or fraternity in the Spring.
During the first few weeks of February, the Greek Life community will be conducting their recruitment. Students are given the opportunity to join and explore the 12 various chapters on campus. By doing so, individuals have the opportunity to become part of a supportive group.
"Students become a part of a community that is always willing and able to help you in any way, especially academically," said Vice President of Women's Recruitment, Vanessa Jara.
Academic accountability is something that students in the Greek community are responsible for as they are held to an academic standard. To help promote good academic standings, Greek members are provided with reserved rooms in the library, study group opportunities and other useful tools such as networking.
"They say that Greek life communities are typically the best networks to tap into because there are so many alumni that you can reach out to," said Vice President of Men's recruitment, Kariar Al-naiem.
Jara and Al-naiem said one of their biggest goals for the community is to fight against the negative misconceptions of Greek life.
The community started a movement #RethinkGreek which defies the idea that Greek life is strictly about social interaction. But rather it provides students with aid for a successful future.
"We are trying to change the stigma on Greek life because it's not entirely a social scene, it's more business affiliated and it's preparing you for the real world," said Al-naiem.
"I don't think people really know about it … For me, personally, it's helped me navigate where I want to go professionally, which is Student Affairs. Being in a sorority has given me the opportunity to get the experience that I need to go into my career path," said Jara.
While many students believe the Greek Life is not something they would consider joining, Al-naiem asks for students to reconsider and experience new things.
"For anyone that's interested, definitely don't rule it out because it's for anyone interested, and you can find something out of it, and we can find the right organization for them," said Al-naiem.