CSUSM Wind Ensemble performs alongside RBVHS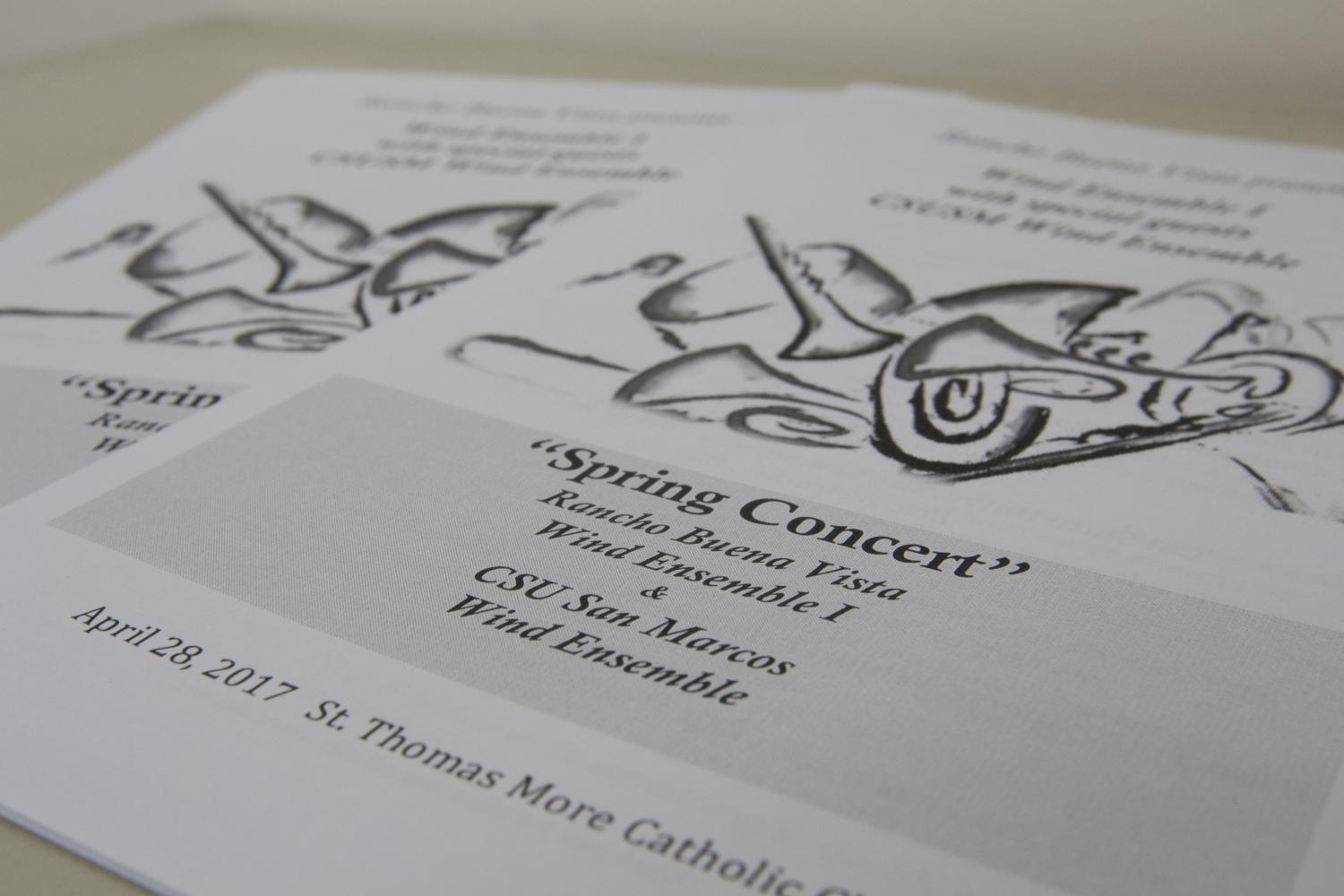 Stephany Mejia, news editior
May 10, 2017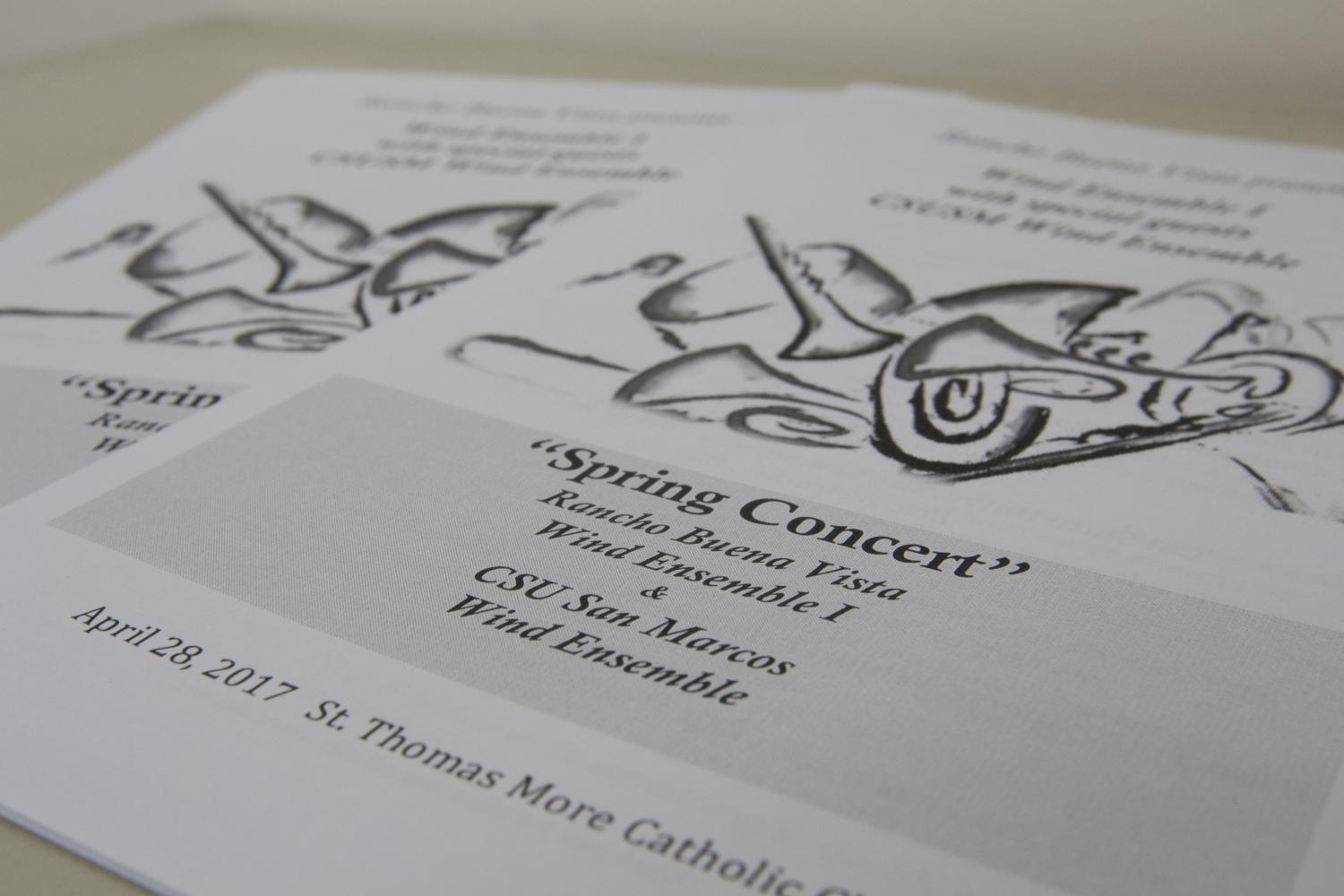 The CSUSM Wind Ensemble is the first wind ensemble on campus with only two years of existence.
The CSUSM Wind Ensemble performed as a special guest on April 28 at St. Thomas More Catholic Church in Vista for the Rancho Buena Vista High School (RBVHS) Wind Ensemble I band.
The bands performed in front of an audience of approximately 100 people, consisting mostly of parents and students.
Eric Weirather, music instructor and director of both bands, directed the RBVHS Wind Ensemble I first. The RBVHS band opened the show with a piece called "Dance Movements" by Philip Sparke and "Armenian Dances" by Alfred Reed.
Weirather gave small introductions before each piece. "Dance Movements" consisted of three movements: I. Ritmico, II. Molto Vivo and III. Lento. Ritmico is a fast paced movement, Molto Vivo consisted of mostly woodwind instruments and Lento contained only brass instruments.
Weirather told the audience he regretted not having his bands perform "Armenian Dances" in the past. The piece is based on authentic folk songs and said not all songs were from Armenia.
The CSUSM Wind Ensemble performed three different pieces: "Illumination" by David Maslanka, "Down in the River" arranged by David Gluck and "Original Suit" by Gordon Jacob.
The CSUSM Wind Ensemble began their performance with the upbeat piece "Illumination." They continued with "Down by the River," a piece played by the tuba and euphonium ensemble. They finished with the piece "Original Suite," in which starts upbeat and has slower rhythms at times.
Both bands closed the show by performing, "Dum Spiro Spero (While I breath, I hope)" by Chris Pilsner. It is a piece in which the composer expresses peace.
The CSUSM Wind Ensemble is accepting musicians and currently enrolled high school students.