The unheard conversation about disability on campus
Hang on for a minute...we're trying to find some more stories you might like.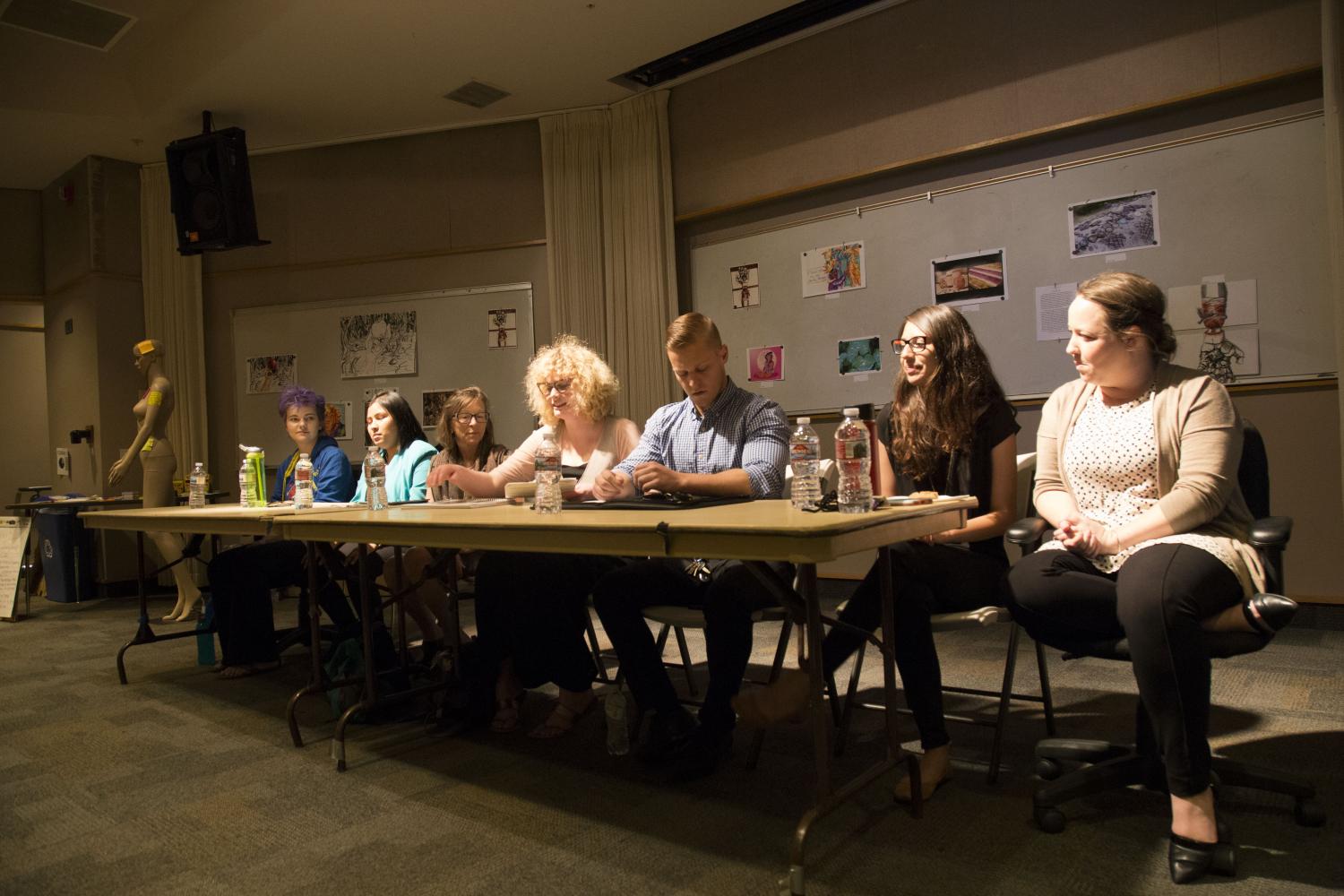 The message of an open conversation about people with disabilities is "we are not defined by an issue we cannot control."
That was the wisdom offered during a panel discussion on Disability and Belonging held May 4 from 12 p.m. to 1 p.m. in Academic Hall 102.
Women's Studies Professor Cecili Chadwick moderated a panel of eight and said the idea for the event began with a conversation with students about how disabilities are not usual talked about. That led to a discussion between faculty and administrators and the eventual scheduling of the panel discussion.
Chadwick said the event was not meant only for people with disabilities, but for others to join the conversation.
The discussion began with each of the panelist explaining what they think disability is.
Human Development student Jeffrey Ulrich, who uses a motorized wheelchair, spoke about some of the inconveniences on campus that take effect on those who need mobility devices.
Another student Brandon Beach explained how some people only look for a physical disability and forget other forms of disability.
"Part of my research is to replace the word limitation to obstacle because an obstacle is something people can overcome on a daily basis and it's something that challenges people on a daily basis versus a limitation which essentially says you are not going to get over this barrier," said Beach.
An audience member said disability does not define the person's intelligence.
Ulrich agreed and pointed to theoretical physicist Stephen Hawkin, who is disabled and yet pursues theoretical astrophysics to study how the universe works.