Veterans share their stories
Hang on for a minute...we're trying to find some more stories you might like.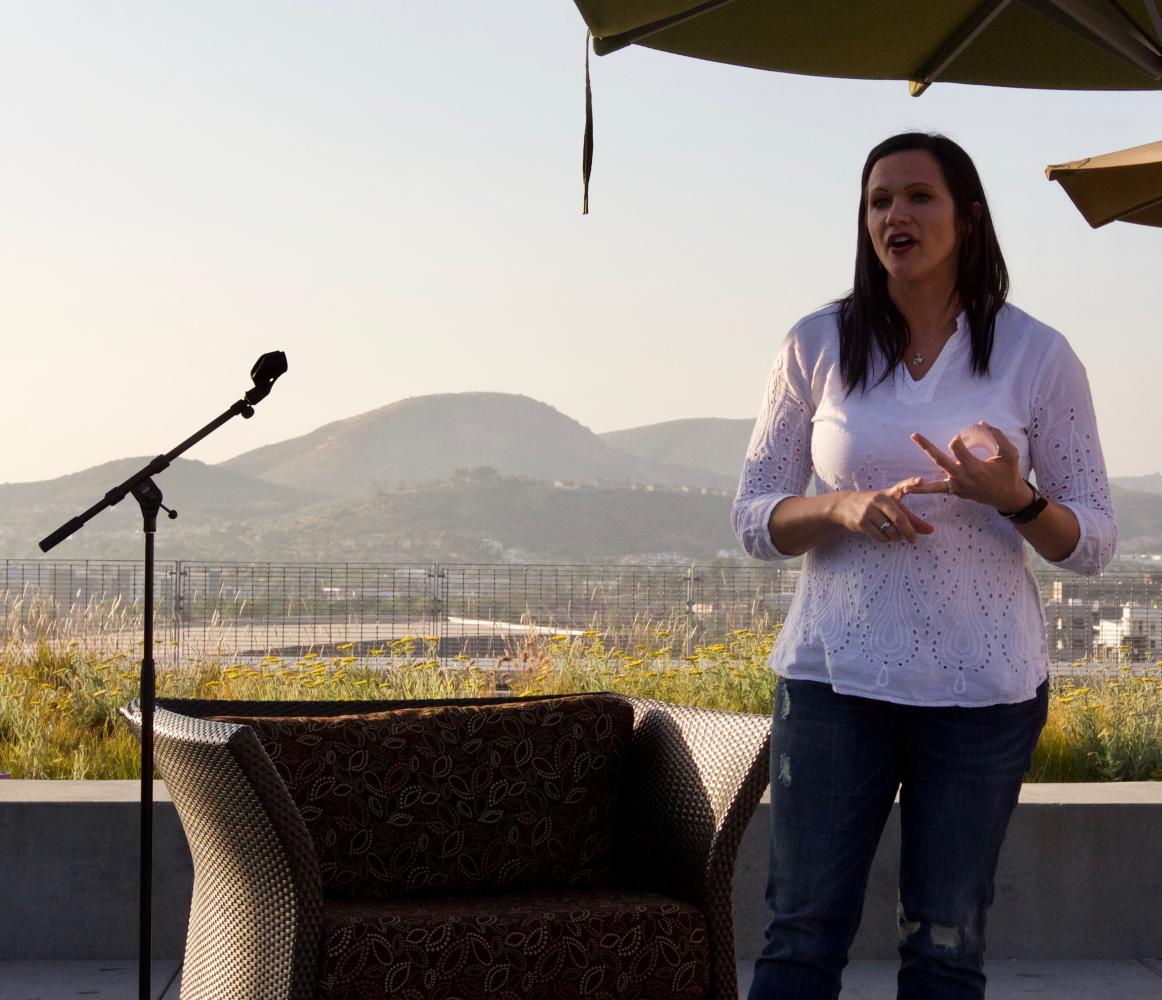 The Veteran Center hosted the first ever Vet Talks to give veterans an opportunity to tell their stories.
On May 4, five veterans, Andrew Morris, Catalina Melendez, Kristina Johnson, Rick Brier and Keith Hassett shared their stories on the USU Rooftop.
Morris shared his memories about his time in Twentynine Palms Base in California. He got out of the military at the age of 25 in 2005  after eight years of service. Morris explained his body was exhausted and wanted to spend more time with his children after realizing he missed several moments with his daughter. He said he appreciates young students  who are currently going through college because he realizes it is very stressful and he could have not done it at that age.
Melendez told her reasons of wanting to join the military. She said she wanted to give back to the country which had given her so much, and she wanted to escape from a very traditional family. Melendez left the military and after a few years, she said she realized she missed it and decided to go back.
Johnson shared her stories about being harassed because of her gender. She learned Arabic in the streets of Iraq. She was told she was not strong or intelligent enough. She said she decided to work hard to prove she was able to do the same as others.
Hasseth is a current communications major and works for the Veterans Center. He explored the world through the Navy. He is bilingual in French and was sent to Jordan to work for the French special forces.
Born in New Jersey but lived 15 years in Haiti, Brier signed up for the military at age 16 but joined at 17. He is the first of his family to join the military and was sent to Twentynine Palms. He said Afghanistan was the best time of his life. "You have to cherish your friends, especially your good friends," said Brier.
Veteran, faculty and staff have dialogue through Vet Net Ally and Veterans and Active Duty Educational Steering Committee (VADESC). President of the Student Veteran Organization, Aaron Long said, "The Student Veteran Organization noticed there were no conversations between veterans and students. Vet Talk Story Night is our attempt to bridge that gap."
The Veteran Center will host another Vet Talks next semester.