Students help ASI "bite out hunger"
Hang on for a minute...we're trying to find some more stories you might like.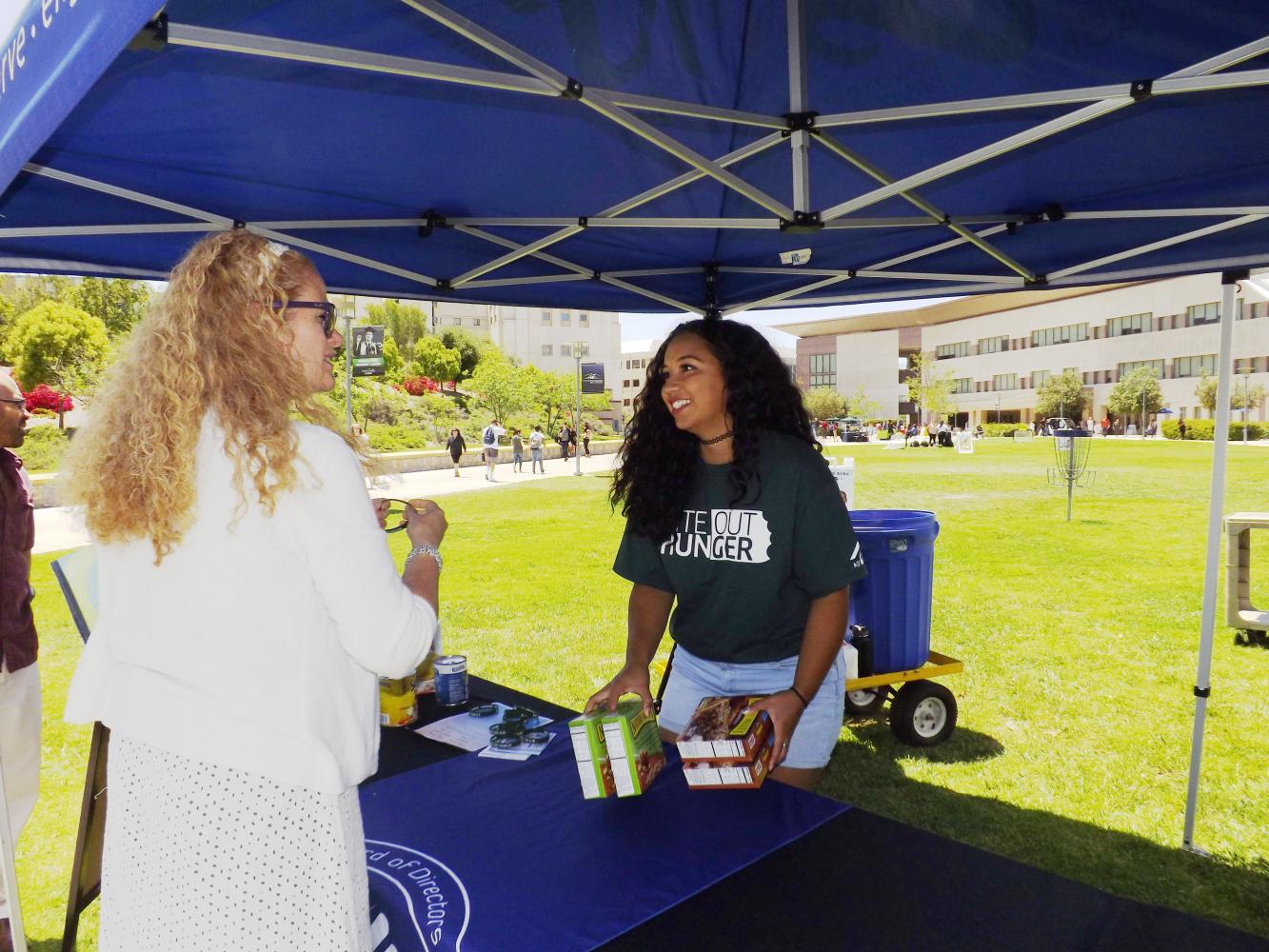 On May 2, the  Associated Students Inc.,  hosted the "Bite Out Hunger" event where students were encouraged to donate non-perishable and canned foods in exchange for free pizza and shirts. Staff and students contributed and ASI took  two overflowing bins of canned goods.
Those who didn't have a donation learned more about food insecurity.
On average, 50.2 percent of CSUSM students are unsure of where their next healthy meal will come from or can't afford to purchase food. The "Bite Out Hunger" campaign aims to lower that statistic by educating students on food insecurity and offering support. According to …
In the fall 2017, ASI will be opening a student food pantry and will continue to accept donations to build stock "so we can start feeding students as soon as the academic year starts," said ASI Executive Vice President, Aaron Herrscher.
The student pantry will provide students with easy access to healthy food on campus. Herrscher said, "ASI wanted to play a role in serving students by having a food pantry where you could just bring your student ID swipe it and get some canned food items for the week."
Students who weren't able to donate at the event can still bring donations to the ASI office anytime from (add days/hours) and will receive a wristband or t-shirt while supplies last.
For students dealing with food insecurity, there are resources on and off campus to use. The Student Outreach And Referral program, located in the USU 3500, offers support and resources to provide personal and academic success to CSUSM students.