A restaurant that will make your day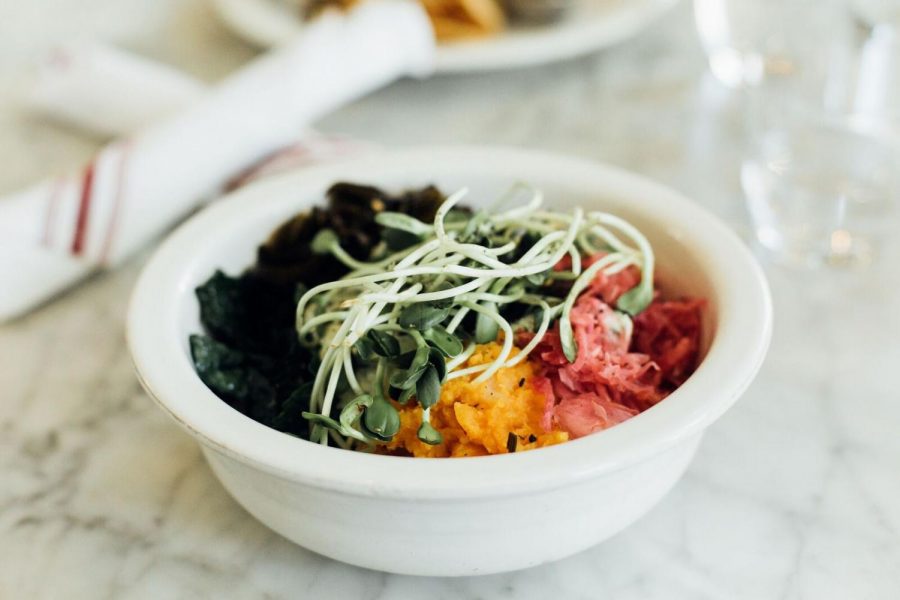 Café Gratitude is one of the raddest places on earth! Well, if you're a vegan…or even if you're not.
This lively restaurant is on the corner of Kettner Blvd. and Fir St. It's just a hop away from the San Diego Harbor, so why not make a day of it?
Café Gratitude's hip environment is decorated in minimalist fashion, which is a personal favorite of mine.
An overall white ambience is offset by contrasting darks and accents of plants, while every employee wears a white shirt and a joyful attitude. You cannot walk away from this establishment without feeling on top of your day.
Be prepared for a one-of-a-kind adventure, because this is not solely a restaurant, but an experience. You will be seated by a friendly hostess and served by an enthusiast of Café Gratitude's fresh eatery. The server will instruct you in the process of ordering, but just as a teaser, why not let you in on the fun?
This restaurant has a hippie flavor to it. Each item on the menu is entitled by a name that is uplifting. Some examples are "Whole, Vivacious, Dynamic, Awesome, Liberated, and Balanced." These include entrees, appetizers and wellness shots. Rather than saying, "I would like…," you will say, "I am…(fill in the blank with the order of your choice)." Say you ordered "Awesome," which is a delicious panini-gluten free and filled with such delights as cashew ricotta. You will say, "I am awesome." Your server will respond with, "You are awesome."
Definitely a fun, quirky and uplifting experience. Café Gratitude not only has hearty and healthy meals, but drinks as well. Their food and atmosphere are the perfect complements to a morning mimosa or an evening glass of wine. (If you are of age, of course! Otherwise, their smoothies are delectable!).
I highly recommend you check out this local favorite next time you're strolling the streets of San Diego. Whether you're vegan or not, you will not regret it.