Yoga, a college student's best friend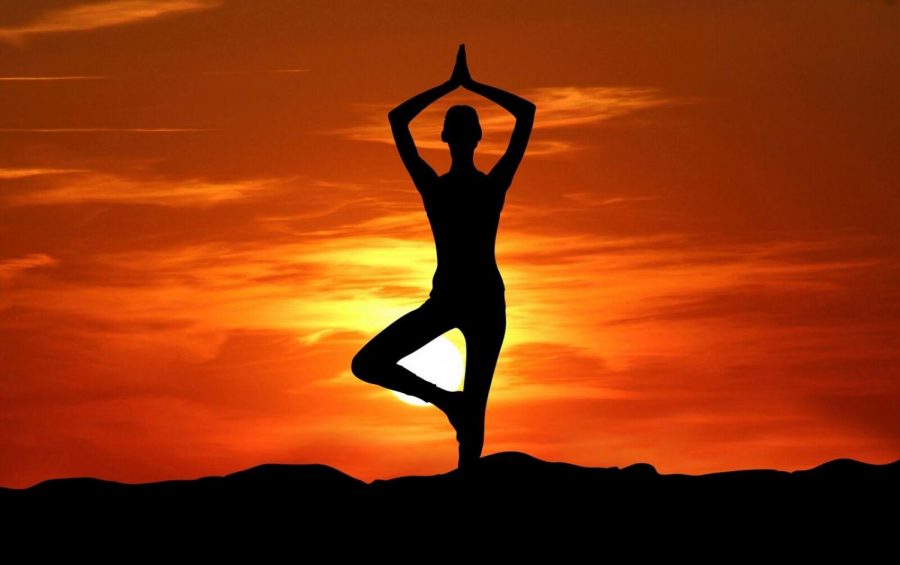 Who hasn't at one point found themselves grudgingly dragged to a fitness class by some friend or family member?
CSUSM Yoga instructor Louise McDougall first became acquainted with the art of yoga when she faced this similar situation as a 19-year old.  She attended her first yoga class as a favor in order to "increase numbers" by her presence.  And today, as an instructor to the CSUSM community, she shares the passion which developed for an activity in which she originally held no interest.
While in her 20's, McDougall became actively involved in the art, and while in her 30's she became an instructor.  There is almost no day which goes by that McDougall does not feel as if yoga has turned it for the better.  Starting her mornings with the practice, she is able to commence her day on the right track.
One of the biggest benefits of yoga stems from the root of the word.  The word, "yug" in Sanskrit (an ancient language of India) means "to unite."  Yoga is meant to connect the mind, body and spirit.
It is often written off as solely a religious experience, but the Eastern countries saw it more as a holistic practice bringing wellness to the entire self.
Mind:
College is a time of stressful deadlines and high workloads.  What would you say if yoga offered a way to cope with such stress?
In a 2014 study published in Journal of Addictions Nursing, two Illinois college campuses began offering a 16-week yoga course.  Each campus produced comments from students expressing gratitude and improvement for not only their physical, but also mental health.
One of the students involved in the study said, "[yoga] helped me deal with stress and anxiety in a healthier manner. I truly think that yoga helped me to cope with the world around me."
Body:
Though you may feel at the top of your game now in college, remember that you must actively stretch and exercise your body in order to remain healthy for the long-term.
Yoga not only acts as a wonderful method of exercise, but it has been known to bring healing.  McDougall previously dealt with arthritis and sciatica, both of which have since disappeared.  May as well start now and prevent such conditions in your own body.
Spirit:
One of the benefits attributed to yoga is the act of self-love.  Mindfulness exercises which are facilitated within the practice of yoga encourage one to let go of negative thoughts, ultimately increasing quality of life.
Yoga is recommended for all ages; though, if you are young, don't put it off until you are older!  Rest your mind, while stretching your body and bringing healing to your spirit.
Do yourself a favor and drop in to one of the classes offered on campus.  The class which McDougall teaches is offered on Tuesdays and Thursdays from 12 to 12:50 p.m.  There are also early morning and night sessions offered on Mondays and Wednesdays.  All classes can be found in the CSUSM Clarke Field House.  Visit the following website for more information: https://www.csusm.edu/rec/fitness/group_fitness/index.html.