The Cougar Pantry gives students free food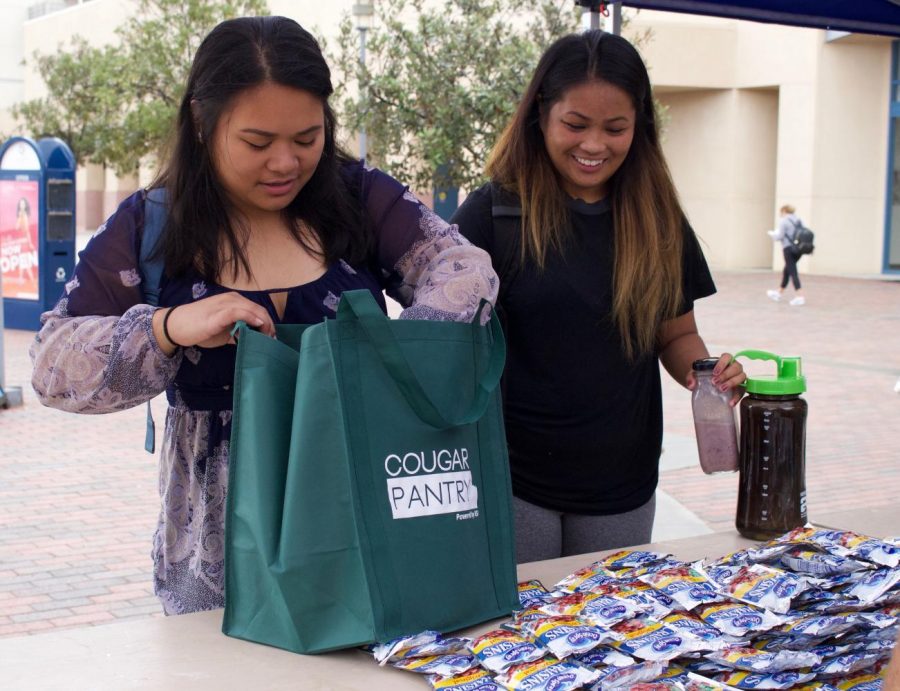 Stephany Mejia, News Editor
October 12, 2017
In spring 2017, an Associated Students Incorporation (ASI) referendum was passed, approving the Cougar Pantry, which will provide free food for students.
The Cougar Pantry's permanent location will be located in the USU. The location will be a renovated office in the LGBTQ Pride Center but there is no construction deadline. The permanent pantry space is planned to open in spring 2018.
In the meantime, distributions are located by the Cesar Chavez statue. Distributions are every first and third Thursdays of the month during U-hour. Tables are set up with different food items and instructions to help students know what they can receive.
Feeding San Diego and North County Food Bank has given food for the pantry. The Cougar Pantry is also receiving donations via their website: https://www.csusm.edu/giving/give-now/index.html.  
The pantry is currently distributing dry and canned foods. Government Affairs Coordinator Ashley Fennell said, "We also hope to continue our bi-weekly food distributions on-campus in the Spring but to keep them focused on produce such as fresh veggies and fruits; items that won't be in the Cougar Pantry so that our students can have nutritious, well-rounded food meal options."
Enrolled students are eligible to receive food from the pantry. Students must have their valid student ID with them and reusable bags. For the permanent location, students can drop in with no appointment but they can only receive the benefits once a week.
"The results of the first distribution seemed positive … We served 114 students. We hope to serve more at our upcoming dates! There's a need on campus so we would like to help to address it," said Fennell.
If students would like to volunteer for the Cougar Pantry, sign up at https://docs.google.com/forms/d/e/1FAIpQLSfansAaH5mUJNbZMUHZnck3DBlvhlWqAyy64ziFjICw61OcAg/viewform or visit the Cougar Pantry website http://www.csusm.edu/asi/pantry/index.html.