Sports, Shakespeare and Science Fiction: Story of a LTWR lecturer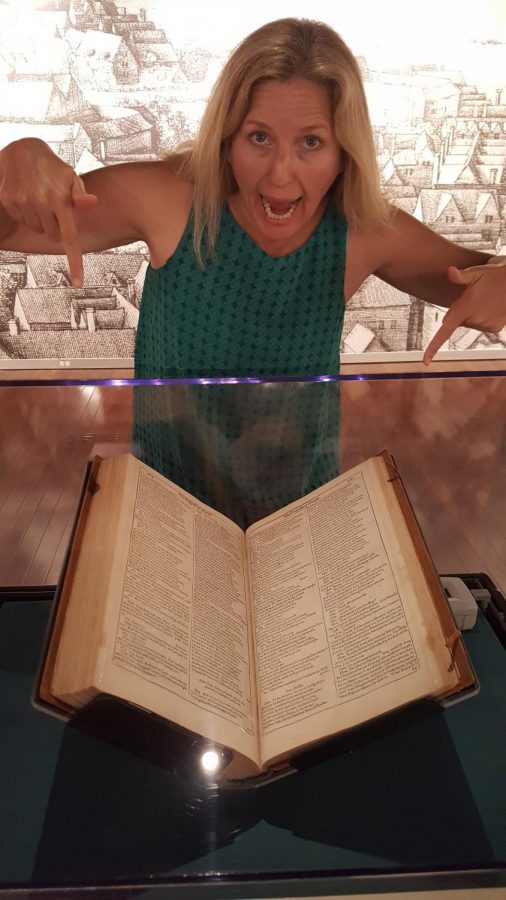 Bryanna Martinez, Assistant Opinion Editor
October 26, 2017
Last January, Dr. Cynthia Headley stood in front of a class and announced her love of science fiction, sports and Shakespeare.
Headley is a lecturer within the Literature and Writing Department who got her masters at CSUSM and her PhD at the University of Arizona in 2012, where her thesis is on Shakespeare.
Headley said during a response to an online interview there was no science fiction author who sparked her interest. "I loved fantasy and science fiction because I got to see worlds that did not exist," she said. "… I was most inspired by these imaginative worlds that spoke to the potential of humanity."
"My favorite Shakespeare play changes. Right now, it is Twelfth Night," said Headley.
In her Literature and Writing 100 course, Headley teaches it as a requirement and has students reenact a modern scene of the play for their final. The reenactments consist of game shows, reality television to a news report.
She was inspired by her father, Steve Headley, and Roger Halstead, a high school teacher who taught US Government at Homestead High School in Cupertino, California.
"My dad was a high school math teacher who taught at my high school.  I was 19, and my dad was teaching a summer program in math and needed some help. I essentially took over one group, so I was teaching math to underprivileged high school students. At that moment, I knew I wanted to teach something," she recalled.
As for Halstead's style of teaching, "I try to model my teaching after him as much as I can," said Headley.
Before becoming a lecturer, Headley was a high school teacher for eight years in the Oceanside Unified School District at Oceanside High School and decided to become a professor due to the No Child Left Behind idea of teaching to a test.
Headley loves sports. She played basketball and volleyball in high school, learned how to surf when she was 26 and currently, takes golf lessons. While in Tamarindo, Costa Rica, Headley ran surf lessons and designed instructional programs on how to surf.
Headley also enjoys attending plays and says she has tickets to Hamilton.
To find out more on Headley's classes check out the course catalog and the registration for next semester to enjoy lessons on Beowulf during her British Literature course or Shakespeare's plays in her Literature courses.