Halloween "bootlegger" becomes "night-in" college kid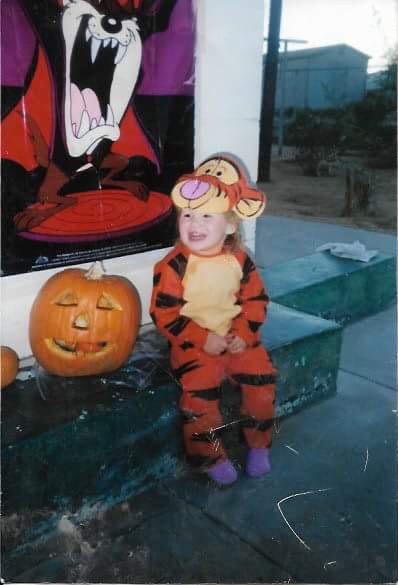 Hang on for a minute...we're trying to find some more stories you might like.
Halloween – only my favorite time of the year. October brings back fond memories of years past – from sweet smells of the cinnamon pumpkin candle which engulfed my childhood home, to decorating the house with fall attire and frightening creatures.
My mom spent hours on end, sewing personalized costumes, which my siblings and I adored. The weeks leading up to every Halloween kept my dad busy as he assisted my uncles in preparing the family's haunted house to spook the neighborhood – even more than it did the previous year.
Our annual halloween party and haunted house traditionally found itself at my aunt's home. The aroma of my aunt's infamous Chili (housed in the biggest pot I've ever seen) allured friends and family, while accompanied with fritos and other yummy toppings! "Spooky dirt cups" (oreos, chocolate pudding, gummy worms and tons of whip cream) were crafted by my mom and adored by all.  Despite alternative delectables, my mouth watered for my aunts chili the most.
No matter the vast age differences between my cousins – with furry-clad legs, face-painted cheeks, or pointy-tipped hats – we united and hit the neighborhood for a chilly night of trick-or-treating.  This sometimes lasted for hours. When we retired our door-to-door bootlegging, the older cousins would sprawl out in the family room, in a big circle. Dumping our bags of candy in front of us, the trading war commenced. Halloween music and movies, accompanied by these sights and sounds will forever resonate in my mind as some of my best childhood memories.
Now, as an adult, I have created new traditions with my highschool sweetheart. For the past five years, we've taken an evening in October for a pumpkin patch date, and then come home to carve our own little jack-o-lantern. On Halloween, we get in our PJ's to indulge in pizza, watch the same halloween movies we watch every year, and pass out candy to the neighborhood kids. In our chaotic college lifestyle, it brings me happiness to have a quiet night in, while still celebrating my favorite time of the year.