Pumpkin at the heart of healthy, guilt-free treat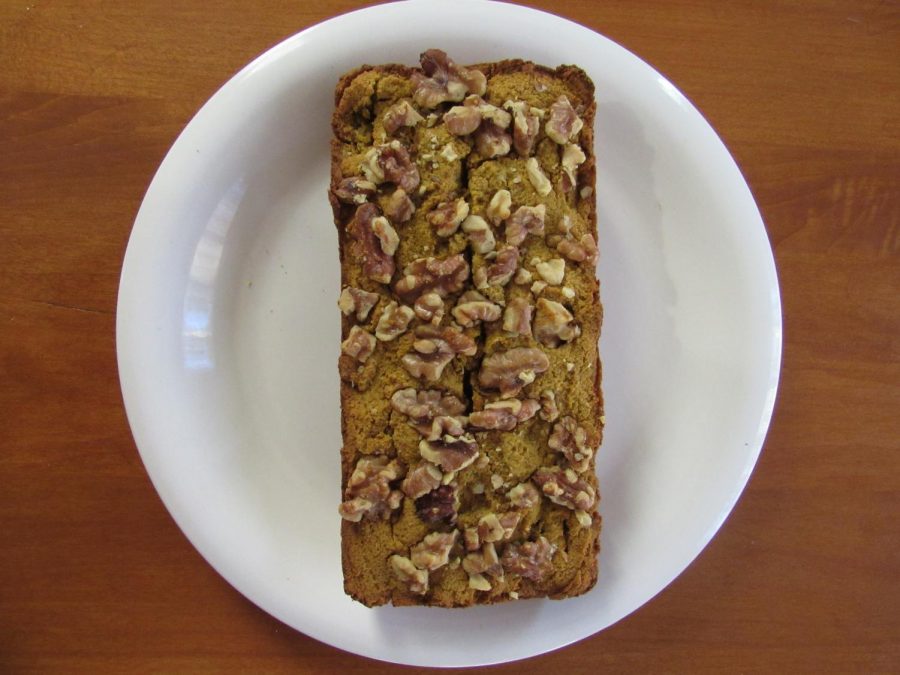 The fall season is here which means colder weather, leafless trees and pumpkin flavored everything. It is the season of the pumpkin and almost every grocery store takes part in selling some sort of pumpkin flavored dessert.
It is hard to not be tempted to eat every pumpkin spice flavored treat in sight. However, the store bought good do not always contain the healthiest ingredients. If you are looking for a healthier alternative to a sweet pumpkin spice dessert look no further. This low carb pumpkin spice loaf provided by peaceloveandlowcarb.com is exactly what you need.
To make this fall inspired bread you will need the following:
4 oz. softened cream cheese

1/4 softened cup butter

1 1/4 cup sweetener either stevia or swerve

2 eggs

1 cup canned pumpkin, I use libby

1 3/4 cups almond flour

1/2 tsp. salt

1 tbs. plus 1 tsp. pumpkin pie spice

1/2 tsp. vanilla extract

1/4 cup of walnuts (optional)
Begin by preheating your oven to 350 degrees fahrenheit and grease a loaf pan with butter.
Next, add cream cheese, butter and sweetener in a large bowl and use a hand mixer to cream the ingredients together. Then add in eggs one at a time, mixing after each egg. In a separate bowl combine almond flour, pumpkin pie spice and salt. Add the dry ingredients to the wet. Pour your mix into the greased pan and bake for 45 minutes. Once the loaf is baked leave it on a rack to cool.
For added sweetness you can make cream cheese frosting to add to your loaf.
You will need
4 oz. cream cheese

2 tbs. butter

1/2 tsp. of cinnamon

1/2 cup of powdered sweetener either stevia or swerve

1/2 tsp of vanilla
Begin by creaming together cream cheese and butter using a hand mixer. Add in vanilla, cinnamon and gradually mix in the sweetener.
One slice of this fall inspired loaf is on 2.3 net carbs. This pumpkin spice loaf is a great way to satisfy cravings without the guilt.