Holiday crafting for all ages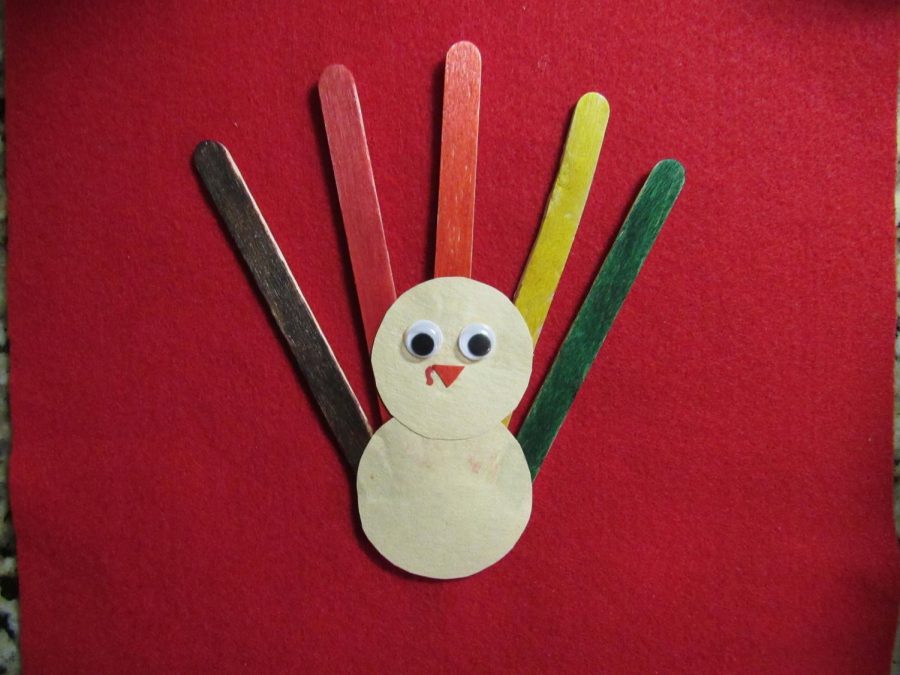 Turkey, mashed potatoes and pumpkin pie, these are just a few things that come to mind when people think about Thanksgiving. However, the things that come to my mind are family and togetherness. I love not having to worry about assignments or due dates and just spending time with my family during the holiday, specifically my little siblings. That is why I make sure we take part in creating a festive holiday-themed craft each year. It is a great way for us to bond and spark their creativity.
This year, we made popsicle stick turkeys provided by the "Where Imagination Grows" website. These little gobblers are cute and easy to create. If you are looking for a way to bond with the little ones in your life, or just simply feel crafty, then I suggest reading on.
All you need to create these festive turkeys are:
Four popsicle sticks (makes one turkey)
Markers or paint
Construction paper (can be any color, let them be creative)
Googly eyes
Glue
Begin by choosing four colors., Color in each popsicle stick using a different color for each stick. The colorful popsicle sticks will act as the feathers.
Next, grab your construction paper and cut out two circles, one being slightly smaller than the other. The smaller circle will be the head, and the larger will be the body.
After you have colored your popsicle sticks and cut out the circles, arrange your sticks to look like a fan. Add a drop of glue to the end of each stick, and place the top half of the large circle on top of the glue.
Then, add glue slightly above the larger circle and place the smaller one over it. Allow a few seconds for the glue to dry, and then attach your googly eyes to the top circle.
You can make a beak, gizzard, and feet using construction paper, or just draw them on like we did. After you have added a beak and feet, the turkey is complete. These adorable turkeys take minutes to create and are sure to add to the holiday décor.