Burn off your holiday meal and shop 'til you drop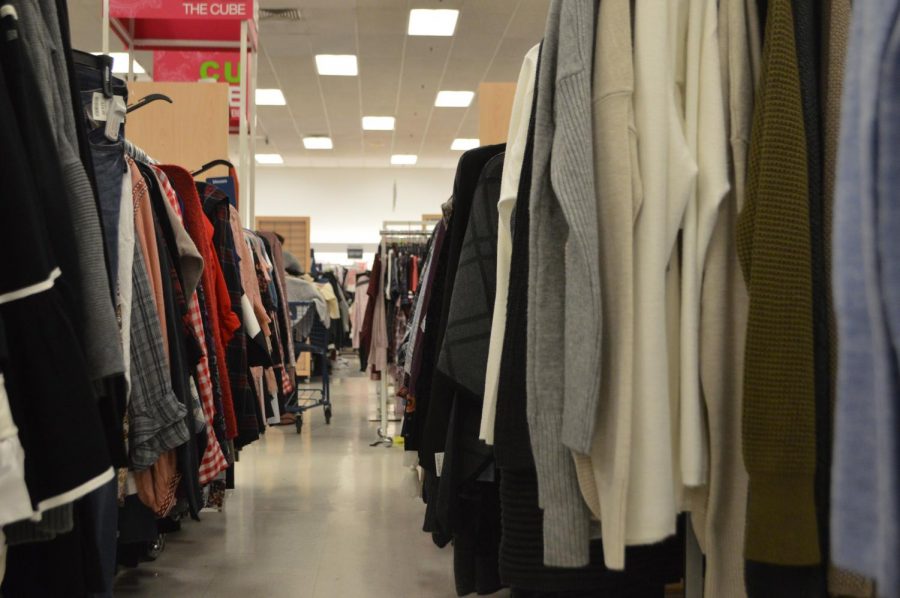 It's Thanksgiving Day, and once again, you have overdone it on the amount of food you consumed. How could you help yourself? There was so much to eat, turkey, ham, stuffing, green bean casserole, mashed potatoes, rolls and of course pumpkin pie! You ate to your heart's content, but now your stomach is as full as Santa's on Christmas Eve. What better way to walk off all that delicious holiday food than to go Black Friday shopping.
For the past 50 years, people of all ages have taken part in the seasonal madness that is Black Friday, which technically isn't on Friday since most stores begin their sales on Thanksgiving Day. I am no different and have been joining in on the event for six years now.
Every year, my brother and I leave our family at about 5:00 p.m. on Thanksgiving Day and head out on our shopping journey.
Over the years, I have learned a few tips that will make your shopping experience a bit easier. Obviously, the number one answer would be to skip out on the stores and shop online, but where's the fun in that? The whole part of the Black Friday experience is to participate in all the craziness it has to offer.
If you're in search of a step-by-step process to ensure you check all the items off your list, look no further.
The first and most important tip I can offer is to travel in a group. Not only does this make the time more fun, but it also allows you to split up so you can cover more ground.
Step one: make a plan of all the stores you will visit and write all their opening times down.

Step two: list all the items you want to purchase in accordance with the store.

Step three: pick the item that you absolutely have to purchase, and plan on going to that store first to ensure it doesn't sell out.

Step four: leave at least an hour prior to the opening time of your designated store.

Step five: once you enter the store, be sure to grab a map., They are labeled so you know where to go and can locate items quickly.

Step six: assign each group member an area. That way, you can spread out, and help each other check items off your lists.

Step seven: move on to the next store and repeat steps four through six.
Following these steps will allow you to get the most out of your Black Friday shopping experience, and ensure you check all items off. Last, but not least, have fun. This day only comes once a year, so enjoy every crazy moment of it and shop 'til you drop.