Students reclaim the word 'chingona' in a festival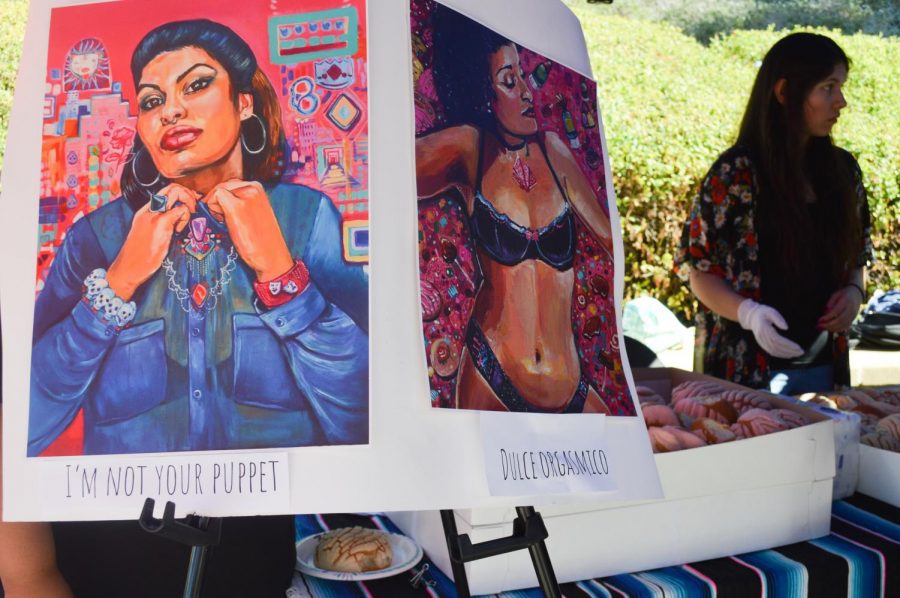 Art, women empowerment and música (music) are all descriptors of the Xingona Festival.
In Spanish, the word 'chingona' is used as a derogatory term toward women. The Xingona Festival uses this word as a positive connotation and the term is being reclaimed to signify a "badass" woman.
"It's like the equivalent of how people in the LGBT community are reclaiming the word 'queer' except in relation we're reclaiming the word chingona," said peer educator at the Gender Equity Center (GEC), Danni Morel.
The spelling of this word starts with a 'ch' but in this event the term starts with an 'x.'
The Movimiento Estudiantil Chicanx de Aztlán (MEChA) Chicanx Education Representative, Maria Torres said although they are
pronounced the same, the 'ch' was not an original spelling used by indigenous people.
MEChA and the GEC hosted the event that revolved around women empowerment. The main goal of the event was to shine light on women's history and struggles especially women of color.
"History is revolved around…men. There's a lot of history in women…and them overcoming obstacles, and I think it's very important that we shed light on that and show that women are the pillars of our communities," said Torres.
The event was held on Feb. 8 during U-hour in the Kellogg Plaza. As music in both Spanish and English played, MEChA handed out Mexican sweet bread conchas, and virgin mimosas. Three speakers also gave a spoken word of what it means to be a woman.
Students had the opportunity to visit various tables by organizations like MEChA, Homie Up, the GEC, LGBTQIA+ Pride Center, Latino Association of Faculty & Staff and Ballet Folklorico. The theme for the event was art and each organization presented different artwork related to women.
MEChA displayed artwork by a Chicana artist, Crystal Galindo, whose paintings revolved around body positivity and women empowerment. Homie Up, a program at the National Latino Re- search Center, had prison art of various women. The GEC and the LGBTQIA+ center had button making and blank canvases for students to draw on.
This is the second year MEChA held this festival. This event will continue in the future.
"We should be unapologetic as women of color, we're often looked down upon, this is a way [to] stand up for yourselves," said second year, Stephanie Martinez.
The Cougar Chronicle The independent student news site of California