Dr. Basu tells her graduate school experience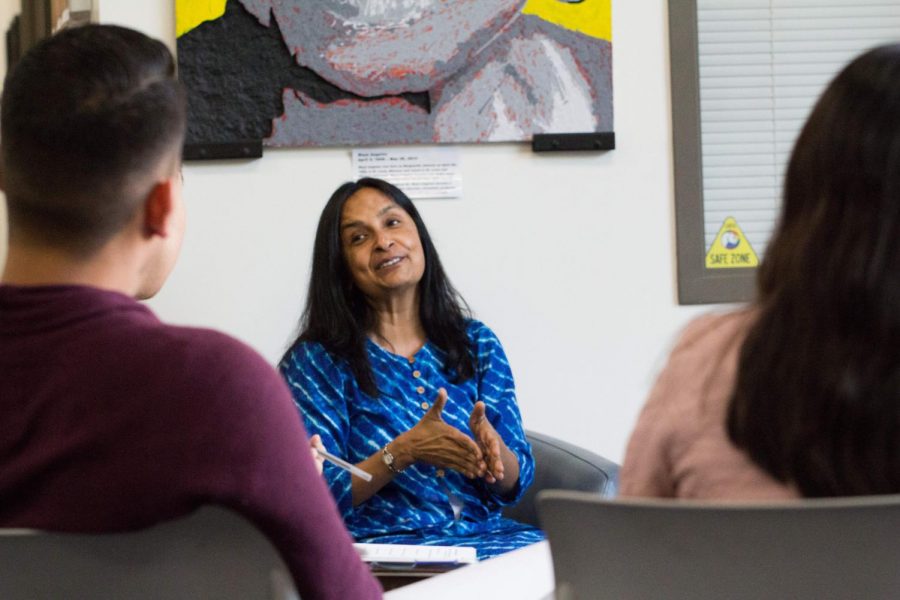 Stephany Mejia, News Editor
February 21, 2018
On Feb. 13, Economics professor Dr. Ranjeeta Basu told her story of how she travelled across the world for graduate school at 22 years old.
Originally from Mumbai, India, Dr. Basu began her studies in St. Xavier College in India. She began studying statistics but after taking an economics class, she said she realized that was her passion.
She described Mumbai as a city with no segregation between the poor and the rich. She said that was the factor that motivated her to pursue economics.
Dr. Basu said she had to choose between dancing and economics. At the time, she said she thought economics was the way to change the world but knows now that performers have a lot to offer.
Arriving to the United States, Dr. Basu said she came from being a person of middle class to suddenly becoming poor and a person of color. She dealt with racism and immersing herself in a new culture, Dr. Basu said,"I thought that was in the past."
She came to CSUSM in 1994 and worked for 10 years in a study focusing in the labor market in Mexico. She returned to India focusing in the informal labor market and the impact of trade in the working lives of women in Mumbai.
In 2013, Dr. Basu question her purpose. "Believe it or not, you think you're done in with that in your twenties and you're often not. You can have a resurgence of that in a later age."
She attended Smith College in Massachusetts in a retreat where she learned how she wanted to approach teaching.
Dr. Basu said she found her joy in teaching. She said "learning is not just about getting a degree… but also transforming yourself and the world that you live in."
Dr. Basu encourages students to pursue a master's degree and to live at the moment. She said, students have to be dedicated and have the energy to attend graduate school.