A space to support Dreamers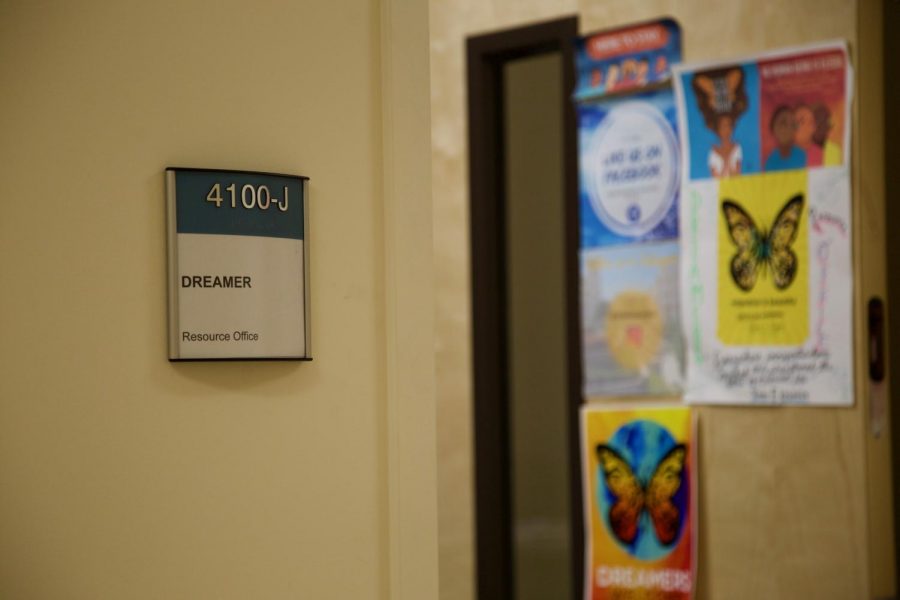 Stephany Mejia, News Editor
May 10, 2018
In Nov. 2017 the DREAMer resource office opened to offer undocumented students legal support, such as immigration lawyers and counselors.
According to their website, DREAMer's mission is to provide a safe and welcoming environment for undocumented students. The office also helps students find alternative financial resources. Student Academic Support Services Associate Vice President Geoffrey Gilmore is currently in charge of the office.
Dreamer Ambassador, Daniela Carreon is helping plan a project called, "I am here, undoc cougars." It is a project to show the narrative of students. The project will be shown either through social media or in the office. "It is a way to create a different narrative of what is said by undocumented people or undocumented students or DACA recipients because often times when we DACA or Dreamers we think of Mexican Americans…
However, there are Asians who are undocumented, there are black people who are undocumented," said Carreon.
According to the DREAMer PowerPoint on their website, it defines DREAMers as "individuals who meet the general requirements of the California Dream Act." For students to not feel exposed, the office is not highly publicized. The office does not send mass emails to students. Other student organizations collaborate with the DREAMer office to offer support.
Gilmore and the students employees are open to the idea of hosting an event where students can share their stories. If students need services from the DREAMer office, it is located at Craven 4100-J, down the hall from the EOP office. The office is open Monday to Friday from 8 a.m. to 5 p.m.