New coach sees track as team sport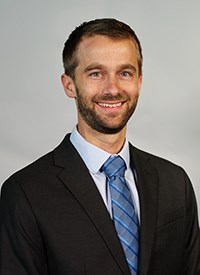 Hang on for a minute...we're trying to find some more stories you might like.
After coach Steve Scott's retirement, Torrey Olson is the new head coach for the CSUSM track and field and Cross Country team.
According to CSUSM Cougars, Olson recently came from the Academy of Art University as the Director of Track and Field and Cross Country. Previously at the University of San Francisco in 2010, Coach Olson lead six student athletes to the NCAA (National Collegiate Athletic Association) Preliminaries and three to NCAA championship. Currently all sports at CSUSM are Division II.
Olson's drive as a student-athlete of his success and his "failures along the way" helped him to "learn the sport in a coach's perspective [and help his athletes] by supporting their drives to be better and avoid missteps along the way." What motivates Olson when there are doubters is to "stay focused on what he can control."
Coach Olson's plans are "to help the programs here continue growing.  I want to help grow our traditions and build on those that were left by Steve Scott before me. Plus, help our student-athletes grow and prepare for what's next in their lives."
He said he hopes to "create an environment that lets my students feel comfortable to try, fail, try again, and learn how to focus on what matters, what they control, accept the result that come, and use it to be better. There is a lot of discipline, a lot of teamwork, and a lot of hard work."
Coach Olson said, "cross country and track & field take a special type of individual. We are considered individual sports, but I view us as team sports that require large groups to all accept a great deal of individual responsibility . . . those who enjoy the process of improvement, achievement, striving for something that will take some time to achieve, and the direct thrill of competition find a home in our sport."
An interesting fact not many know, Coach Olson says his first event was in the pole vault.