Introducing Coach Stef Ewing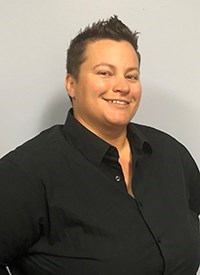 Kathryn McMahon, Sports Reporter
September 14, 2018
Hang on for a minute...we're trying to find some more stories you might like.
The CSUSM softball team has a new Head Coach, Stef Ewing.
According to CSUSM Cougars, Coach Ewing was the assistant softball coach at New Mexico State for three years.  She helped the team to three Western Athletic Conference (WAC) Regular Season Conference Championships and two WAC Conference Tournament Champions where the team finished second in the conference.
Ewing's parents gave her the drive to make it to where she is now.  "Being average was never an option and it definitely showed me that you can push people and be supportive at the same time.  Whether it was my time with the Olympic team, picking a college to go to or my adventures being a college coach, [my parents] have always been a huge source of support and reason when I need it."
Coach Ewing's goals for the future include "turn the softball program at CSUSM into a program that constantly is vying for a Conference Championship and Division II National Championship."  She said she hopes her students learn "how to compete and how to keep a clear head through hard situations. In sports and in life we are going to always face challenges and I want to give them as many tools as I can to help them overcome those."
As for her success, Ewing said "you are always going to have people that doubt you, but you cannot get caught up in that.  I am a firm believer that outside opinions are just white noise and confidence comes within. Personally, I've been fortunate to have a lot of people be very supportive in my playing and coaching career."  She recalls the day CSUSM called, "it was a special day when I got the call offering me this position at CSUSM Athletics because it was a moment when I realized my hard work and sacrifices paid off."
Coach Ewing said, "I think it's a great game and it has grown tremendously with how much it's broadcasted during the Women's College World Series.  I would encourage everyone to come out and check out a game. It's fast and intense and we would love to have a full blu cru section."
As for an interesting fact that nobody knows, Coach Ewing says she loves a good puzzle.  "There is nothing better than getting a 1000 to 1500 piece puzzle, sitting down and putting it together…"