New club aims to leave their mark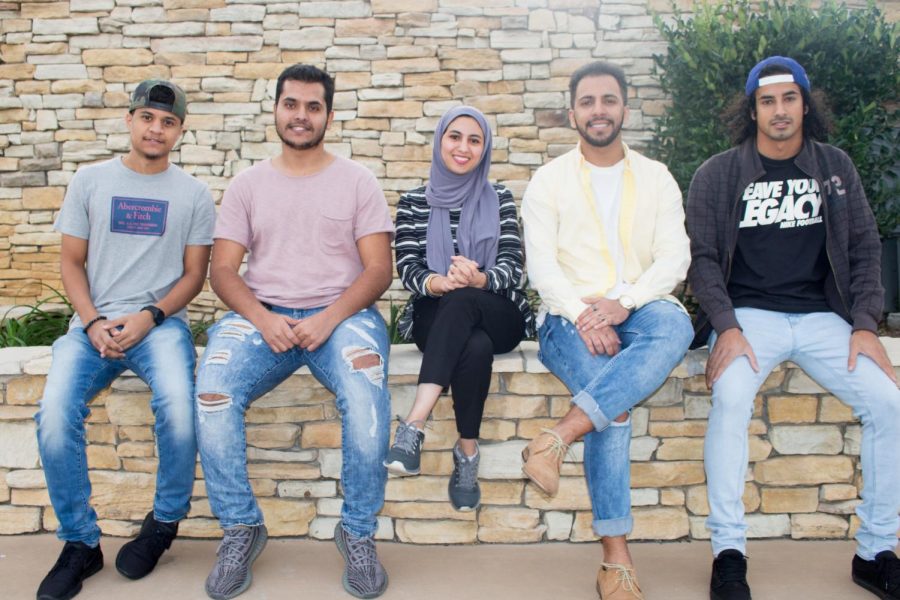 Stephany Mejia, Assistant Features Editor
November 30, 2018
With only a few members in hopes for growth, the new club Saudi Students Association claims hunger for success.
The Saudi Students Association represents the students of Saudi Arabia. Some objectives the association focuses on are organizing and sponsoring social, cultural and sports activities for the members and companions said vice president of the club, Abdulrahman Alolowi.
The association also focuses on introducing culture and historical aspects of the Kingdom of Saudi Arabia.
"[It] is very important for us to go overseas and tell the world who we are. [To] tell them that we are human like you, you guys have 24 hours, we have the same. You know, you guys have hands, legs, we do the same. We are human at the end," said Alolowi.
Alolowi said the best way to leave their mark is to immerse themselves into the community and society. The club is currently working on visiting different programs, hospitals and homeless people.
"We are not from here…  but we are going to make sure before we leave this beautiful country we will leave our mark as Muslim, that's one. Two, as Saudi students," said Alolowi.
The plans to create the club began in April of this year and finalized the plan this last September. The Saudi Students Association helps saudi students with registrations, academic problems and housing.
Turki Alotaibi said one of the club's goal is to gather all Saudi students.
"One of our main goals is to introduce students to each other. To make friends. Now every student he knows, knows the other one," said cultural associate of the club Alotaibi.
Alolowi said many students come to the U.S. alone from Saudi Arabia. He said when he arrived to the U.S. he could not speak a single word of English and it was difficult. Alolowi said they want to make sure they can provide everything incoming student want to make sure the students are guided to their success.
"Back in the days… we had nobody who would represent us Saudi and tell the school we have Saudi students here with us and if anyone is interested or plans to go to the Kingdom of Saudi Arabia one day we have students here who can get along with and can actually hook you up when you go back or when they go back home," said Alolowi.
The club organizes activities for its members such as picnics, game nights and soccer matches. The members play soccer every Friday from 5 p.m. to 7 p.m. for students to release some stress.
The club will be hosting a new students and graduating students ceremony. They will provide students certificates of appreciation. The celebrations will be held on Dec. 16 at the McMahan House, details are still being finalized but Saudi and Middle Eastern food will be provided.
Follow the Saudi Students Association on Instagram @saudi.csusm to learn about upcoming events.