CSUSM gears up for mainly virtual semester
More than 90 percent of courses are occurring virtually this fall, with the in-person courses being certain labs in the biology and nursing departments. 
For the first time in its 30 year history, CSUSM will begin the academic year as a majority-online institution. 
More than 90 percent of courses are occurring virtually this fall, with the in-person courses being certain labs in the biology and nursing departments. 
The other CSU campuses are also keeping most classes online, in keeping with a decision made by CSU Chancellor Timothy P. White back on May 12. 
The colleges in the 23-campus system were among the first to commit to virtual instruction for fall 2020, but many U.S. colleges and universities are also steering students away from their campuses due to coronavirus concerns.
According to The College Crisis Initiative, a Davidson College initiative that tracks colleges' response to the coronavirus pandemic, 1,302 (44 percent) of the 2,958 institutions in the database plan to remain "fully online" or "primarily online" for fall 2020. Another 622 (21 percent) plan to offer hybrid instruction.

While universities across the country feared that COVID-19 would cause current students to drop out of college or newly admitted students to defer their admission to a later semester, Associate Vice President of Enrollment Management Services Scott Hagg said CSUSM has not seen evidence of any such trend.
"There was an anticipation that we would see reduced numbers this year because of COVID-19, being in a virtual environment, some question of maybe [students] taking some time off from school. But that just hasn't happened from what we see," said Hagg.
In fact, with 14,764 current students, Hagg said that enrollment is actually higher than it was last year by about 250 students.
Due to the pandemic, the university offered newly admitted students the option to defer their enrollment to Spring 2021. However, Hagg said that only about 30 students chose that option.
In addition, Hagg added that a majority of students (about 95 percent) had logged onto Cougar Courses by the second day of classes.
"It's very encouraging. We're excited to see that students seem to be very engaged, and I can't wait to see what happens this semester," said Hagg.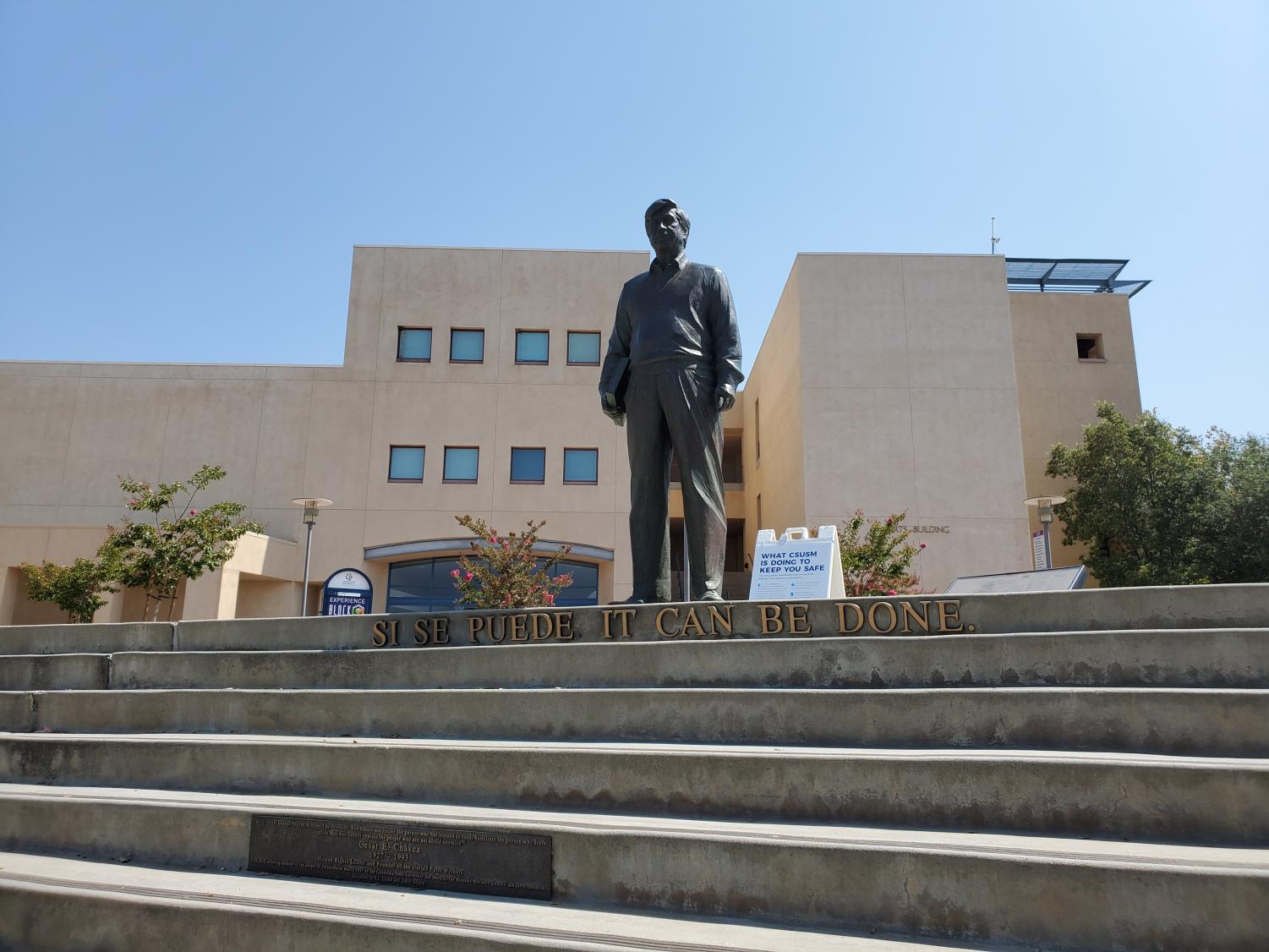 One number that did drop significantly was the number of students living in residential housing. Associate Vice President for Communications Margaret Chantung said in an email that there are only 253 students in campus housing, although the capacity is 1,547. 
The school intentionally limited the number of students it accepted into housing to allow for adequate social distancing. Students living in dorms will not have a roommate, while those in apartment housing are asked to social distance even from their roommates.
While on-campus retail dining is closed, residents may purchase a meal pick-up plan, and campus vending machines are open.
Per the Resident Handbook, additional safety protocols related to housing include a no-visitor policy, no intentional sneezing or coughing for the purpose of causing COVID-19 fear and preventing residents from being in their room when staff come for maintenance. 
To keep the number of residents low, the university has also waived the normal requirement for first-year students out of the local service area to live on campus.
Besides for those living on campus, students are asked to stay away from campus unless they are attending an in-person class, utilizing health services or accessing technology.
In addition to the Instructional & Information Technology Services (IITS) program to loan out technological equipment, there is now a computer lab set up in the USU Ballroom. There are 30 computer stations and an additional 20 desks with power hookups if students prefer to bring their own laptops.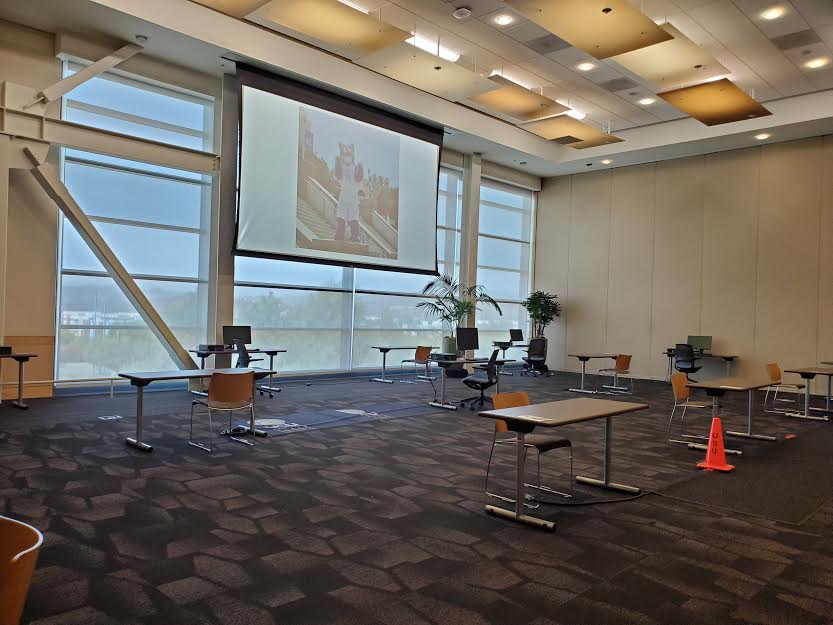 Stations are spaced out from each other and sanitized after each use, and a face covering is required to enter.
The computer lab is open from 10 a.m. to 4 p.m. on Monday-Friday and admission is on a first-come, first-served basis. To check if there is an available station, students can go to the "On Campus" button on the CSUSM app.
To follow the latest updates on CSUSM's virtual semester, visit csusm.edu/csusmasone.
The Cougar Chronicle: The independent student news site of California State University, San Marcos