CSUSM maintains relatively low number of coronavirus cases
The university has no active cases reported as of Sept. 29.
This story was updated on Sept. 29 to reflect changes in data.
As the number of coronavirus cases connected to other major universities in San Diego County rises, CSUSM has managed to keep its case numbers low.
CSUSM has had a total of 23 cases since the pandemic started, but there are no known active cases at CSUSM as of Sept. 29. Of the 23 cumulative cases, 20 were on-campus cases, meaning that the individual was in a CSUSM facility when they were considered infectious.
In contrast, San Diego State University (SDSU) reported 1,036 confirmed and 44 probable cases for a total of 1,080 cases as of Sept. 29.
Of the 1,080 SDSU cases, 691 are students living off campus while 389 are students living on campus. The outbreak necessitated SDSU to order a four-week pause on in-person instruction earlier this month.
UC San Diego (UCSD), which began instruction on Sept. 28, reports cases cumulatively, which includes both active and recovered cases. UCSD has had 292 cumulative cases as of Sept. 29, with most cases being health employees.

Point Loma Nazarene University has one active case as of Sept. 29 while the University of San Diego has had 80 cumulative cases since Aug. 16.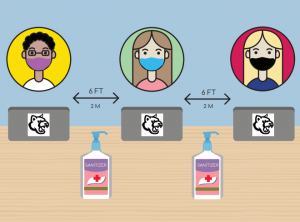 One likely factor explaining CSUSM's low number of cases is that the university has fewer students living in residential housing and off-campus apartments than other local universities have, said Interim Medical Director Dr. James Chun in an email to The Cougar Chronicle.
There are only 253 students in CSUSM's residential housing for the fall semester, which is a little over 16 percent of the full capacity of 1,547.
For comparison, SDSU is housing 2,249 students on campus, which is almost 30 percent of their full capacity of 7,500. A large number of SDSU students also live in off campus housing near the school.
"… [U]nlike SDSU which has a sizeable population of non-university operated student housing in areas immediately off-campus and a very robust Greek life, CSUSM is primarily a commuter school, with relatively fewer numbers of students residing immediately off campus, thus opportunities to congregate in large numbers are less likely," wrote Chun.
Chun said that another factor appears to be a diligence in following procedures that mitigate COVID-19 risk on campus.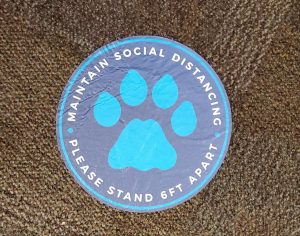 "… [S]ince the beginning of the semester, there have been no documented cases of coronavirus transmission (aside from Housing) within any of our campus buildings, which is a testament to the efforts of dedicated staff members on our campus to ensure that building spaces are reconfigured to maximize physical distancing and unidirectional foot traffic, along with students and faculty being compliant on masking, distancing protocols and being diligent in completing the daily screen and not coming to campus if symptomatic or had a known recent exposure with a positive case of COVID-19," wrote Chun.
Chun noted that the number of coronavirus cases at CSUSM may be higher than the figures show, as the CSUSM data does not include employees working remotely or those who live off campus and do not participate in any campus activities. Those individuals are not obligated to report a positive case.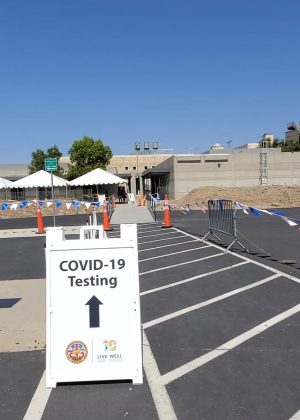 The university reports case numbers at csusm.edu/csusmasone/contact/report-case.html. The page is updated whenever the data changes.
Student Health and Counseling Services does not currently offer COVID-19 testing, but the university does host a county-operated, walk-up testing site in the Viasat Engineering Pavillion.
The test is free and open to students, faculty, staff and members of the public. The site operates from 8:30 a.m. to 5 p.m. seven days a week. There is free parking available in Lot F.
For more information on the testing center, visit csusm.edu/csusmasone/faq/sd-covid-testing.html.
The Cougar Chronicle: The independent student news site of California State University, San Marcos