Arts & Lectures hosts dancer and creator who brings intersectional identity to life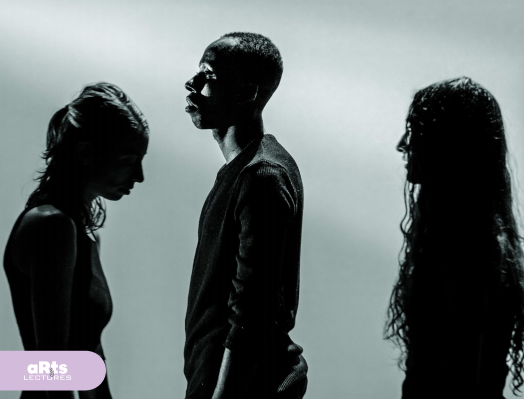 The Arts & Lectures series hosted an event with dancer, director and choreographer Raja Feather Kelly titled "Honest Reactions to Imaginary Situations" on Oct. 1. 
Kelly uses creative expression to explore concepts such as gender, racism and LGBTQ+ identity. Through dance performances and various projects, Kelly breaks the boundaries that American society holds upon its people. 
Kelly is the artistic director of the New York Brooklyn Theatre and creates show-stopping performances that challenges America's norm. 
One of Kelly's most notable performances is titled UGLY (Black Queer Zoo). This project gained much publicity, as it was covered in the New York Times, The New Yorker and The Dance Enthusiast. 
The project focuses on exploring Kelly's intersectional identity as a black gay man. 
One of the most powerful moments of the performance is towards the end with Kelly's words, "I am an Ugly man. No, I am not an artist like those who created Beyoncé; nor am I one of your New York chosen ones / darlings / flavor of the week ectoplasms. I am a queer of substance, of color and depth, thoughts and expression – and I might even be said to possess magick. I am Ugly, understand, simply because you refuse to see me…." 
These words hold a heavy truth that our obsession with labeling people confines individuals and creates room for prejudice and stereotyping. 
Kelly emphasizes the importance of self-expression and encourages the audience to rethink their assumptions about others. UGLY calls for its audience to embrace one another with love, rather than placing judgment upon each other based on one's own expectations. 
One of Kelly's most recent projects includes The Feath3r Theory. 
The Feath3r Theory is a company that combines dance, theater and media while bringing attention to concepts of LGBTQ rights, systemic racism and intersectional identity. 
The Feath3r Theory focuses on challenging "its audience (and its creators) to collectively interrogate – and celebrate – its shared relationship to human empathy and personal ethics as expressed in (and distorted by) popular media." Through the combination of theater, dance, and media, The Feath3r Theory creates a safe space for self-expression 
The next Arts & Lectures event will be "Disinformation and Democracy: Social Media and Elections Around the Globe" with panelists Anthony Nadler, Jonathan Corpus Ong and Kimber M. Quinney. 
For more information and updates about the Arts & Lectures series, follow them on Instagram @csusm_artsandlectures or check out their website at csusm.edu/al/index.html.