WandaVision provides confusing yet irresistible entertainment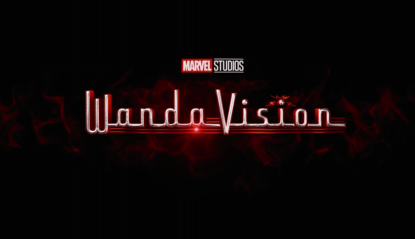 Kat Parra, Assistant A&E Editor
February 7, 2021
This review may contain some spoilers.
Airing every Friday, Disney+ welcomes their newest superhero TV miniseries WandaVision, starring Elizabeth Olsen (Wanda) and Paul Bettany (Vision). Each of the current four episodes are set in different periods starting in the 1950s.
Set as a quirky sitcom, Wanda Maximoff and Vision are the married new couple on the block with no clear memories of their lives together. Instead, these Avengers are living their suburban lives with common-folk problems such as having dinner with the boss and attending committee meetings.
The first three episodes mimic classic TV show favorites like I Love Lucy, Bewitched and The Brady Bunch. The designers did a beautiful job of recreating the different periods with exact style, wardrobe, furniture and terminology usage. As each episode progresses, so does the period, yet all the members of the small town along with Wanda and Vision continue to appear. 
Wanda and Vision are adorable. Their days are filled with laughter from the audience and smiles all around. There is a constant attempt for them to contain their powers as they live among the regular folks. Their happily-ever-after lives are simply blissful.

Yet, as the episodes proceed, some objects mysteriously appear in color. This introduction is a revelation to the characters that something is not right in the splendid town of Westview, New Jersey.
While this show begins as a sitcom, there is a visible swap on the fourth episode. The screen simultaneously shifts from a wide-screen to a full-screen revealing a cinematic film to a classic television feel. As predicted, the fourth episode titled "We Interrupt This Program" opens the door to all chaos. By this point, all the mysterious occurrences are revealed, allowing viewers to connect the scenes.
In various points of the early episodes, there are moments of "commercials" in which sellers are promoting Stark industry products. There is never an actual explanation for this. However, there is a constant symbol throughout the entire show. S.W.O.R.D is the news agency that has flustered the world. 
In a sharp turn, Monica Rambeau (Teyonah Parris) shows us the effects of returning from "the blip," after having been turned into dust by Thanos' snap. While it was five years since the blip, to the people that came back, it felt like minutes. 
Apart from our favorite Marvel couple, the episode brings back various Marvel favorite characters from older films such as Ant-Man, Thor and Captain Marvel. 
The ongoing theme in this show is confusion. This is highly expected from us as the viewers to the show's own characters. While the beginning episodes do not contain Marvel's typical action-packed scenes, just stick around. This show will leave you wanting to connect each episode, hoping to solve the mystery alongside Wanda and Vision. 
Tune in to Disney+ every Friday for the latest episode of WandaVision. 
The Cougar Chronicle The independent student news site of California