Try your hand at making authentic chile relleno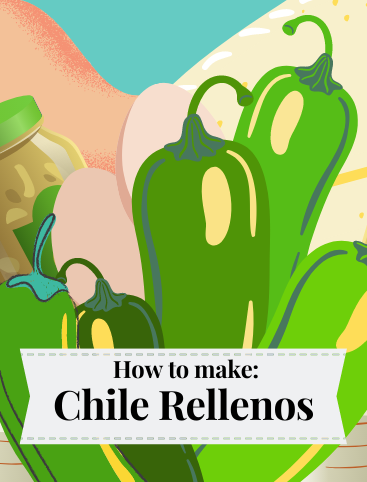 Kat Parra, Assistant A&E Editor
February 21, 2021
Sometimes in life, one has to take a chance. Expand your horizons and palate. Spice up your dinner with this easy-to-make Mexican chile relleno 
Don't worry, it is just stuffed peppers filled with cheese and coated in egg. If you don't mind the mild spice, this one's for you.
Ingredients
Next time you are in the market, add some chiles to your list. You can try Anaheim peppers or California chile. You'll also need cheese, preferably mozzarella sticks. Don't forget the eggs, garlic salt and flour. If you don't have flour, you can substitute bread crumbs.  
This recipe can make two to four chile rellenos. If you are still hungry for more afterward, you can always alter the amount.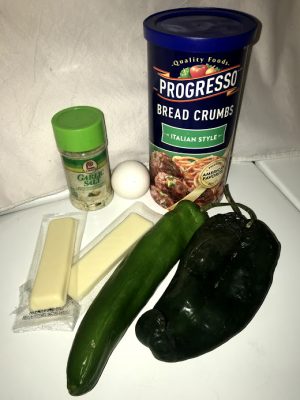 Instructions
To start, wash the peppers. After that, roast them on the stove until the chiles inflate on their own. You will notice them turning a bit crisp. Once you take them off the stove, wrap them with a wet cloth and place them into a plastic bag. You will want to leave them in the bag for 10-15 minutes or until the skin of the chile starts to peel a bit. 
Once the skin starts peeling more, gently remove the chile from the bags, unwrap them and get to work. Remove all the peelings from the chile. There should not be any burnt skin left.
Then, slightly open them and remove all the seeds. Your fingers will also slightly tingle from the spice. Remember, do not rub your eyes or put your fingers in your mouth as you do this process. 
As the chiles rest without their insides, you'll need to pull out a bowl and plate. 
The plate will be for the flour. Again, bread crumbs can be an alternative. You can just leave it aside as you do the next steps. 
Now, you will use two eggs. Again, if you are hungry for more you can always alter this recipe. Here, two eggs are good enough for four chile rellenos. Crack the two eggs. You will need to pour the egg white into a bowl to mix. Do not throw away the egg yolk. 
You can either hand mix or use an electric mixer to mix the egg whites until it turns fluffy. Then, pour in the egg yolk and continue to beat your mixture. Once everything has been fluffed, add a dash or two of garlic salt. 
With your clean, skinless, seedless chiles, you will add the cheese sticks. It's okay if you eat some cheese in this process. Set the stove to a medium flame and add a small amount of butter or oil. Afterward, roll the chiles in the breadcrumbs or flour. Then you will bathe the chiles inside of the egg mixture. After this, it is time for the hot bath in the oil. 
Be wary of the oil, but most importantly, make sure it does not burn. You will turn it over to the chiles when need be. It is all about eyeing things. Afterward, you will remove the chile from the stove, and let it cool for a bit. 
Now, it is time to enjoy. Don't worry if they look funky. It's about what's on the inside: melted cheese. These taste even better when they are accompanied by a plate of rice and beans and a cold drink.
Kat Parra is in her senior year here at CSUSM and majoring in art and technology. Since last semester, she has been assisting The Cougar Chronicle as a photographer and staff writer and she is currently serving as the Assistant A&E Editor. She enjoys sculpting, art, video design and spending time with family. She will be the first in her family to graduate from a four-year university.  Her inspiration is and always will be her mom.
The Cougar Chronicle The independent student news site of California