Campus Notes (2/21/21)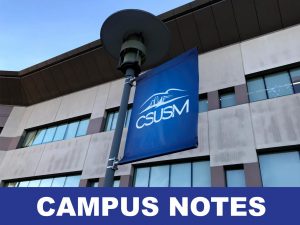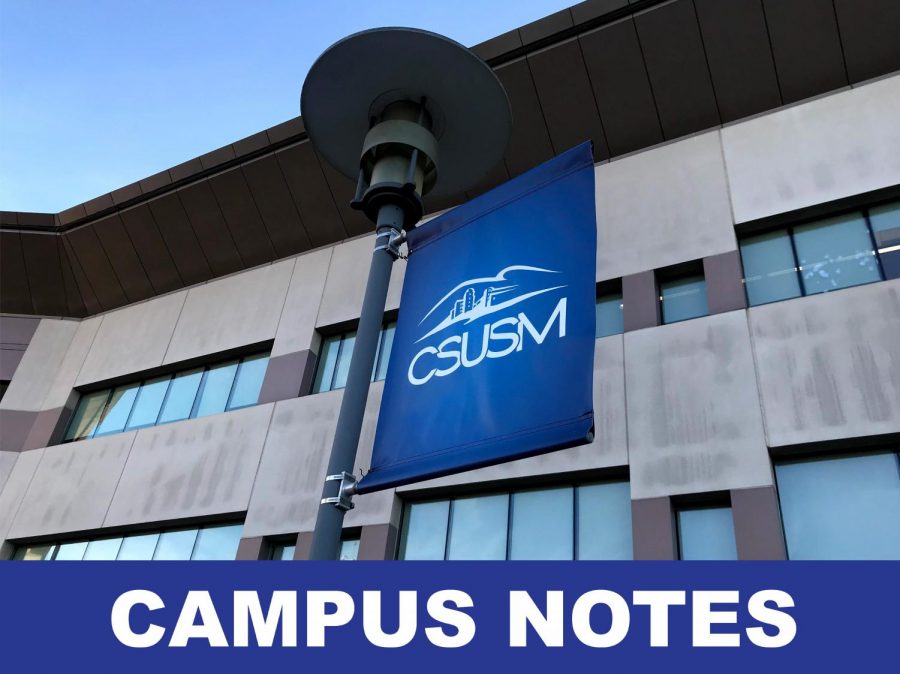 Library to unveil virtual pandemic exhibit
The Kellogg Library will unveil a new exhibit, "Stories & Snapshots: Documenting a Year of the Pandemic," on Feb. 23.
The exhibit will feature submissions from the Together/Apart Community Memory Archive, a project that the library started in spring 2020 to document people's experience of the pandemic.
To kick off the exhibit, the library will host a virtual panel discussion on Feb. 23 from 6 p.m. to 7 p.m. To register for the Zoom event, click here.
Currently no active coronavirus cases at CSUSM

There are no active cases of COVID-19 at CSUSM as of Feb. 20. There have been 111 cumulative cases over the course of the semester.
CSUSM may have more cases than they have reported, as the data does not include employees working remotely or those who live off campus and do not participate in any campus activities. Those individuals are not obligated to report a positive case.
CSUSM data can be found at this site. The site is updated whenever there is a change in case numbers.
Let Your Voice Be Heard: Complete the Strategic Planning Survey | CSUSM NewsCenter
All members of the campus community are encouraged to participate in a brief survey to help CSUSM form their strategic plan. READ MORE
Serving California: CSU Establishes COVID Vaccination Sites Across the State
Several CSU campuses across the state are hosting vaccine centers. READ MORE
CSU Statement on Immediate Action Agreement for Relief to Californians Experiencing Pandemic Hardship | CSU News
Chancellor Joseph I. Castro released a statement on Governor Newsom's decision to restore a previous budget cut to the CSU. READ MORE
Anneliese Esparza is a senior literature and writing studies major serving as The Cougar Chronicle's Editor-in-Chief. She also freelances for local publications. After graduation, she hopes to become a reporter (and eventually an editor) for a mid-size local newspaper. In her free time, Anneliese enjoys playing piano, reading, spending time with her family and hanging out with her three cats. Twitter handle: @a__esparza
The Cougar Chronicle: The independent student news site of California State University, San Marcos