Entertainment Rundown 9/12
Single: "LO$ER=LOVER"
by Tania Ortiz
K-Pop group, Tomorrow by Together released "LO$ER=LOVER " on Aug. 17 as a part of their first repackaged album, The Chaos Chapter: Fight or Escape. "LO$ER=LOVER" is a continuation of the band's dive into a pop-rock sound from their second album, The Chaos Chapter: Freeze, released in June. The concept for the track surrounds the loser's desire to become a hero—or even a lover—to a love interest, emphasizing the group's importance on love. The video accompanying the single takes on five different storylines, each starring one of the members, coming together at the end with a nod to the famous film Thelma and Louise. "LO$ER=LOVER" is available to stream on all platforms.
Movie: He's All That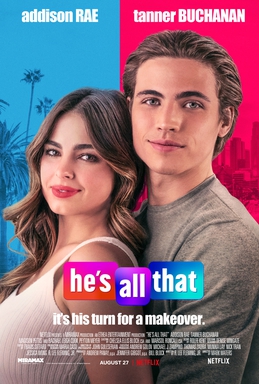 Netflix's remake of the 1999 rom-com classic, She's All That, premiered Aug. 27 with a gender-swapping twist titled He's All That. The film has garnered controversy over its casting choices such as TikTok star Addison Rae, and media personality Kourtney Kardashian. Despite its criticism, the film climbed to the number one spot on Netflix's Top 10 during its opening week, suggesting immense popularity with audiences globally. Whether you watch the film for the laughs or just to reminisce on its predecessor, there's no denying He's All That is one of the most talked about films of 2021.
Television Show: What If…?
by Tania Ortiz
Marvel Studios' first animated series, What If…? flips the script on the stories that Marvel fans have come to love over the past decade. The animated anthology series is inspired by the original Marvel comic that ran off-and-on from 1977 to 1998. The series takes place in alternate universes with some storylines including what would have happened if Peggy Carter took the super-soldier serum instead of Steve Rogers, making her Captain Britain. The second episode of the series marks the late Chadwick Boseman's final performance as T'Challa. What If…? is available to stream on Disney+ with new episodes every week.
Video Game: "Psychonauts 2"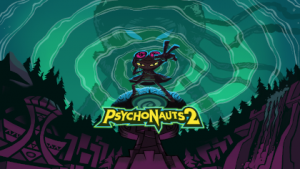 "Psychonauts 2", a long-awaited sequel to the 2005 release of "Psychonauts", has finally arrived. Play as Razputin Aquato, a young boy interning for The Psychonauts, a secret psychic agency determined to stop nefarious individuals from abusing mind powers. In a world where such powers are possible, not everyone uses them for good. It's up to Raz to prevent an evil scheme planning on resurrecting a powerful villain. With quirky, colorful visuals and inventive gameplay, this platform-adventure game is a unique experience."Psychonauts 2" is available to play on Xbox One, Xbox Series X/S, Playstation 4 and PC.