Campus Notes 9/27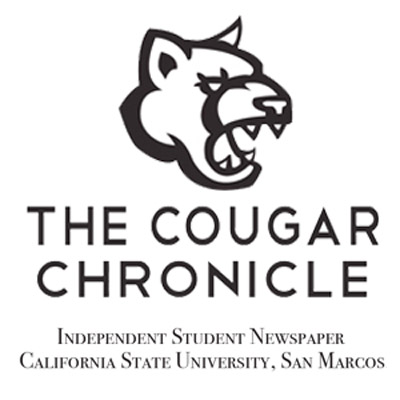 CSUSM wins top diversity awards for the eighth straight year
CSUSM was awarded the 2021 Higher Education Excellence in Diversity (HEED) Awards from INSIGHT Into Diversity magazine, the largest diversity-focused publication in higher education.
The HEED award is a national honor recognizing U.S. colleges and universities that demonstrate a commitment to diversity and inclusion. CSUSM will be featured alongside 100 other recipients in the November 2021 issue of INSIGHT Into Diversity magazine.
"Receiving the HEED Award for an eighth straight year is validation for the hard work our university has committed to inclusive excellence, and we will continue to work each day to maintain our focus on diversity, educational equity and social justice," said President Ellen Neufeldt in a press release.
CSUSM is one of only three CSU schools to have received the HEED Award this year. The other CSUs are Fresno and Fullerton.
CSUSM launches crowdfunding platform
The university launched its new peer-to-peer fundraising platform, Cougar Crowdfunding. The new fundraising platform will help bring groups of donors together to fund special projects during a campaign.
CSUSM's students, faculty, student groups and academic programs are eligible to apply to become a Cougar Crowdfunding project. The platforms are facilitated by the Office of Annual Giving Programs in University Advancement. Cougar Crowdfunding launched its first project in the summer and raised money to fund a memorial bench in honor of Valissa Smith Middleton.
Currently, 18 reported COVID-19 cases at CSUSM
The CSUSM campus has 18 active COVID cases as of Sept. 26. There have been 180 cumulative COVID-19 cases this year.
The data includes cases from students and employees who have tested positive for COVID-19. Additionally, the data shows whether individuals with COVID-19 were on campus or in an off-site campus program.
The numbers demonstrated in the current data include the cases only known to CSUSM and are not inclusive of positive cases impacting CSUSM community members off-campus. CSUSM data can be found on https://www.csusm.edu/csusmasone/faq/current-cases.html. The data updates when there is a new case reported to the university.
CSUSM biology student named a recipient of prestigious CSU award
CSUSM student Ivan Gonzalez was named the university's recipient of the 2021 Trustees' Award for Outstanding Achievement. The award is the highest recognition for students in the California State University system.
Gonzalez, a senior biology major with a minor in Spanish, has engaged in roles in the Educational Opportunity Program and College Assistance Migrant Program. In addition, he has been involved in research as a  biophysiologist focusing on comparative, integrative and evolutionary vertebrate physiology.
The award selects students who demonstrate superior academic performance, personal accomplishments, community service and financial need.
CSUSM men's soccer earns first win of the year against San Bernardino
CSUSM men's soccer defeats San Bernardino on Sept. 25 at The Cage, marking their first win of the year.
The Cougars won 1-0 against San Bernardino. Defender Tristan Monroe scored the goal with an assist by Corbin Thaete. The game also marked their first win against CSUSB at home since 2008. CSUSM men's soccer improves to 1-5-0, while CSUSB drops to 2-2-1.
CSUSM's men's soccer will face Humboldt State at Humboldt on Oct. 1.