5 shows and films to watch this Halloween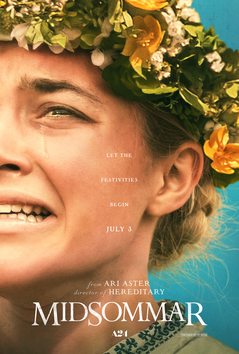 October is the time for haunts and scares. From slasher films, to the paranormal, to downright unsettling, here are five films and shows to get you in the Halloween spirit:
Midsommar: A film by the production company A24, known to make very unsettling and strange films, follows the story of Dani, played by Florence Pugh. Following the deaths of her parents and sister, Dani is distraught and falls into a deep depression. Alongside the sudden loss of her entire family, her relationship with her boyfriend Christian begins to fall apart as well. To save their relationship and help Dani heal, Christian's friends suggest going to their friend's town in Sweden to experience the Midsommar festival.
However, this festival shows that it's far from a celebration. Dani, Christian and their friends all become tied into odd rituals and sacrifices, losing each other and themselves with each experience. Midsommar ties in hope, loss, fear and rebirth in this disturbingly gorgeous film. The film is available to rent on Google Play, Amazon Prime Video, YouTube Movies and Apple TV.
Coraline: Based on Neil Gaiman's children's book of the same name, Coraline follows the story of a peculiar young girl who finds herself navigating her way through two worlds. Viewers and Coraline are both distraught as she navigates her way through reality and a dream-state. In one world, she lives with emotionally-distant parents, angry and average neighbors and strange kids her age.
At night, the portal to another world offers her everything she could ever want: the parents she's always wanted, interesting neighbors and friendly kids. However, Coraline quickly finds the flaws of a life that she's always wanted. All the people of the other world have buttons for eyes, forcing Coraline to recognize that her dream life may not be a dream- a nightmare. Coraline is available to rent on Vudu, Amazon Prime Video, Google Play and iTunes.
Haunting of Hill House: This TV mini series on Netflix is the first story of the Haunting anthology. Following the story of the Crain family and their experience living in Hill House. The family had moved in with the intention to renovate and sell the property, but become stuck when they realize there's more repairs than they had anticipated there'd be. However, living in a mansion undoubtedly comes at a price, as the family begins to experience intense paranormal activity.
The show jumps between past and present, each episode reflecting on how each family member had been affected by their time at Hill House. After years of burying down the feelings and experiences that the family went through, the siblings are forced to face their past as their nightmares come back to haunt them. The Haunting of Hill House is available to watch on Netflix.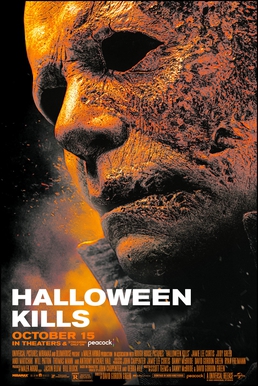 Halloween Kills: The newest and final segment to the Halloween franchise, Halloween Kills, continues the story of Michael Myers, a deranged serial killer of the notorious white mask and blue jumpsuit. After breaking out of Lorie Strode's trap, Michael Myers escapes and proceeds to terrorize the town of Haddonfield. Laurie Strode, who is hospitalized, breaks free of the hospital after hearing about his return. She gathers family members and townspeople to end Michael Myers permanently. Halloween Kills is in theaters and available to stream on Peacock.
Edward Scissorhands: A classic film of the 90's, Edward Scissorshands tells the story about a boy who was the son of a mad inventor. Locked up in a castle high on a hill, Edward is a naive and strange boy; the strangest part about him: scissor blades for hands. After the passing of his father, Edward grows up in isolation in the castle. One day, a woman named Peg discovers him and takes him home, becoming his maternal figure. Edward attempts to integrate into society, finding a way to deal with others who will accept and love him, and those who see him as a monster. Edward Scissorhands is available to watch on Hulu.