Entertainment Rundown
Podcast: "Edith!"
by Kinsey Canez
President Woodrow Wilson suffered a stroke in 1919, leaving some to believe that his wife, Edith Wilson, took over Presidential responsibilities that once came across his desk. "Edith!," a historical fiction podcast sprinkled with satire and a star-studded lineup, explores the perspective of a first lady juggling a sick husband and secretly taking on a new role in the daily decision-making process of the West Wing. "Edith!" is a match made in heaven for those seeking a blend of humor and an imagined version of American history where the first female president served in secret.
Video Game: Jackbox Games
Jackbox Games released their eighth party pack on Oct. 14. This pack features five new games: Job Job, Drawful Animate, Weapons Drawn, Poll Mine and The Wheel of Enormous Proportions. One player, the host, shares their screen. The rest of the players connect with their phones or tablets, allowing for both virtual or in-person play. If you're looking for a casual, creative way to connect virtually with your friends and family, then Jackbox Party Pack 8 is the perfect game for you. Jackbox Party Pack 8 is available to play on Steam, PlayStation, Xbox, Nintendo Switch, Apple TV and Amazon Fire TV.
Film: Venom: Let There Be Carnage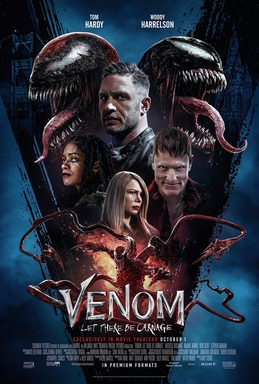 Marvel and Sony Pictures released their newest film Venom: Let There Be Carnage on Oct. 1. In the sequel,  both Eddie and Venom face new challenges as they figure out navigating life together as half-alien and half-man. When serial-killer Cletus Kasady asks to be interviewed by Eddie before his execution date, things quickly go awry when Cletus bites into Eddie's hand. Cletus' body, as a new host of venom's alien DNA, creates a creature known as Carnage. Carnage goes on to torment San Francisco and the people Eddie loves. Venom: Let There Be Carnage is in theaters now.
Book: Under the Whispering Door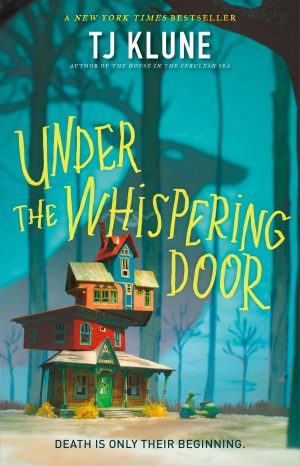 Author T.J. Klune released his newest LGBTQ fantasy novel Under the Whispering Door on Sept. 21. After businessman Wallace Price learns that he has died, he has trouble coming to terms with his life. As a man known to be heartless but with all the money in the world, reconsiders what was important after seeing how the people in his life truly viewed him at his funeral. Wallace is then introduced to his reaper and taken to the afterlife. Here, he contemplates what he could have done differently to truly love the people around him and embrace himself for who he is.